One of the biggest stars in the history of the team was wide receiver Marcus Robinson, who had a long career in the NFL at the Bears, Ravens and Vikings over 10 seasons.
More photos and info from Marcus Robinson
Rhein Fire top guns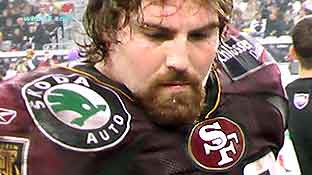 Harvey Dahl
from the 49ers had the pleasure to play for head coach Jimsula while Rhein Fire had also Fred Jackson and Drew Henson on the field.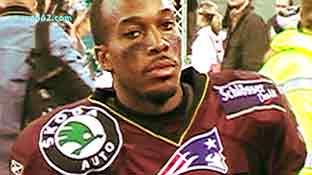 Zuriel Smith
had been another ace on Jim Tomsula's Rhein Fire 2006 squad while connecting well with qb
Drew Henson
.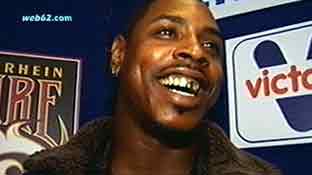 Showtime Derrick Clark
had thrilled the fans during season 99 like no other player and with
Kenny Bynum
he had given the fans a terrific running back show already in 1998.
Derrick Strong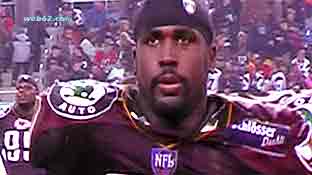 Derrick Strong
had been with the Rhein Fire for 3 seasons from 2005 until 2007. But in the NFL he couldn't find work and he went for the Arena League playing for the Philadelphia Soul and the Columbus Destroyers.
Born on April 16, 1981 in Chicago, Illinois
College: Northwest Missouri State
Height: 6-4
Weight: 261