Rhein Fire top players
The most prominent Rhein Fire player, who is still playing in the NFL is surely Fred Jackson at the Seahawks.
During the NFL season 2014 he was rushing for more than 500 yards in 14 games for his Buffalo Bills and in 2015 he had even reached the playoffs with the Seattle Seashawks.
Other Rhein Fire top guns were those wide receivers Bill Schroeder, who had a fantastic NFL career at the Packers and the Lions, and Marcus Robinson at the Chicago Bears and Minnesota Vikings.
Check out over 200 Rhein Fire player photos with also some basic information.
Unfortunately not all of the old photos are matching the quality standards of today as they were produced for 56k modem connections and they were mainly taken from VHS video tapes. Just have a look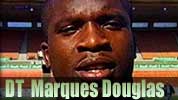 At Rhein Fire Marques Douglas had impressed with the World Bowl 2000 win, what had earned him solid roster spots at the Ravens and the 49ers later on.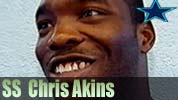 Dallas Cowboys safety Chris Akins has won the World Bowl 2000 with Rhein Fire and a Super Bowl with the Patriots.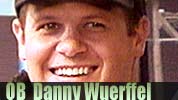 Rhein Fire QB Danny Wuerffel did win the World Bowl 2000 with his Rhein Fire at Frankfurt Galaxy stadium, but in the NFL he could not get too far.