Dragon in the Year of the Monkey
On February 7 the year of the Goat has ended and here's the general outlook for all symbols on an interesting 2016 / 2017 Monkey Year, which is likely to be very beneficial for the Dragons.
Dragons
in the limelight
Michel Temer has taken over the presidency in Brazil.
Fox News founder Roger Ailes has fallen over sexual harassment allegations and Huma Abedin was getting criticized for he marriage with Anthony Weiner and now it seems to be over.
Diane Kruger has lost her Horse Joshua Jackson after a 10 years marriage.
Bexit King Boris Johnson is aiming to lead England to new heights while Scotland wants to quit the United Kingdom.
Italian soccer legend Francesco Totti has declared, that he needs to have sex all day long and John Kasich wants to conquer the White House.
The NFL head coaches Bill Belichik and Bruce Arians have missed Super Bowl 50 after their losses against the two head coach Oxen Rivera and Kubiak, but senior quarterback Peyton Manning has won his second Championship game.
The Prime Minister of Slovakia Robert Fico doesn't want Muslim immigrants in his country, referring to the rape riots in Cologne, Germany.
Tyson Fury became the new World Boxing Champion after his win against Wladimir Klitschko.
Chinese Horoscope for Dragons in the 2016 Monkey Year
Several Dragons are having the chance to wake up as Super Bowl Champions on the very first day of the 2016 Monkey year, what may illustrate the enormous potential that such years are offering.
In fact, the Monkey is one of the classic soul mates of the Dragons, so that he is likely to allocate plenty good karma in 2016.
Back in the last year of the Monkey even an average Tennis player like Lindsay Davenport had been able to conquer the No.1 ranking position though she has never won a Grand Slam title in her career.
That may illustrate, how well the crazy Monkey is looking after the mighty Dragons, who will have it all in their own hands in 2016.
Compared to the Goat year the Monkey Year 2016 will become a lot faster and plenty of moves and much turmoil can be expected as well as much more opportunities, which will require speedy and some very precise decisions.
Certainly the year of the Monkey will become wilder by the month and the Dragons will have to remain as cool as possible instead of getting blown away by obstacles.
Overall, the the Year of the Monkey is offering new crossroads, new insight and it can be good fun, very entertaining and highly sociable until things will turn much more sticky and way more problematic in the 2017 Year of the Rooster.

Dragon Life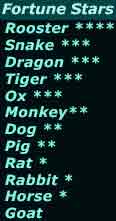 ... the life of a Dragon .... the Master of Illusion
Dragons like Shakira and Rihanna promise a lot.
Chinese call the Dragon "Chén" what means "lóng" - witty.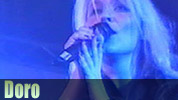 Vladimir Putin, Ariel Sharon, Hosni Mubarak, Mohamed Morsi, Hun Sen, Jeb Bush, David Patraeus, Jack Dorsey, Megha Mittal, Stephen Colbert, Monica Belluci, Michelle Hunziker, Sasha Grey, Diane Kruger, Emma Stone, Keanu Reeves, Mickey Rourke, Reese Witherspoon, Shakira, Rihanna, Courtney Love, Diana Krall, Doro, Shawty Lo, Lenny Kravitz, Jennifer Capriati, Lindsay Davenport, Mesut Oezil, Michael Ballack, Ronaldo, Pele, Mark Webber, Bill Belichick, Peyton Manning, Tyson Fury...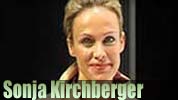 Monkeys, Goats and Rats are the most entertaining ones for love and relationships as they are living on a similar vibe.
And there are more great partners for the Dragons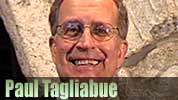 Dragons can be very talented movie directors as shown by Brian de Palma and they can run the NFL as demonstrated by Paul Taglibue.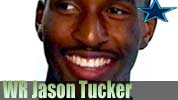 Headlines by Dragons are often spectacular when looking at Peyton Manning and Bill Belichik as well as whem Vladimir Putin shows up.