Lions Broncos Glenn Martinez at Rhein Fire
Glenn Martinez

WR Lions Broncos Texans
Five NFL seasons at the Detroit Lions, Denver Broncos and Houston Texans had been the reward for wide receiver Glenn Martinez after his campaign at Rhein Fire, where he was able to impress even within a mediocre offense.
In the NFL 18 receptions for 218 yards had been his footprint after havin attended 26 games.
And in week 4 of the 2005 NFL Europe season Glenn Martinez had been the player of the match against the Berlin Thunder.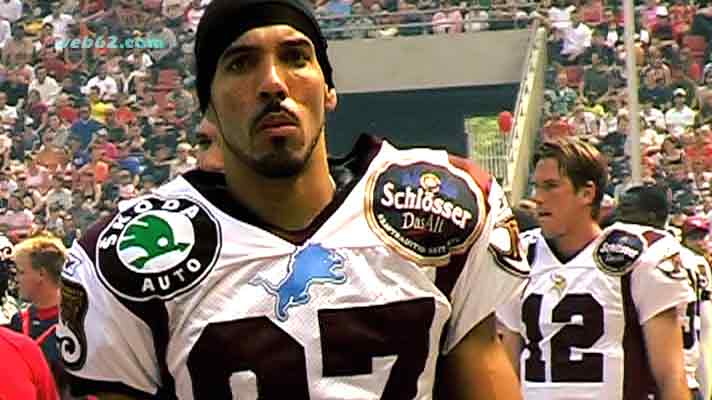 Glenn Martinez Broncos Lions
Glenn Martinez 2005 videos
Glenn Martinez vs. Amsterdam Admirals
Video
Glenn Martinez vs. Berlin Thunder
Video 1 | Video 2
Glenn Martinez vs. Cologne Centurions
Video 1 | Video 2
Glenn Martinez vs. Frankfurt Galaxy
Video 1 | Video 2
Glenn Martinez vs. Sea Devils
Video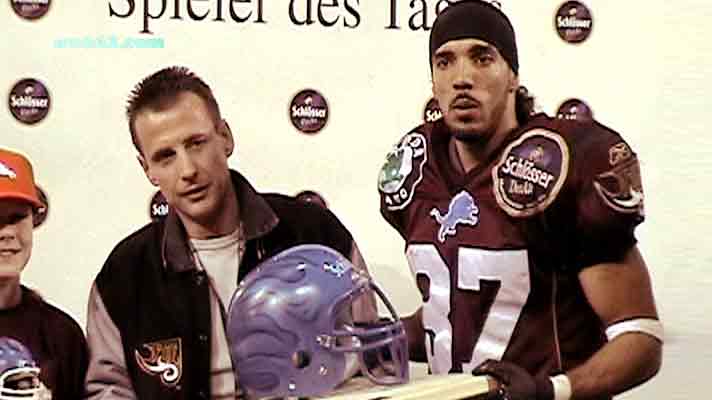 WR Glenn Martinez
Born on November 30, 1981 in Tampa, Florida
College: Saginaw Valley State
Height 6-1
Weight 190