Falcons Jason Rader at Rhein Fire
Jason Rader

TE Atlanta Falcons
The NFL Europe 2005 season had brought TE Jason Rader to the Rhein Fire, where head coach Pete Kuharchek had his final run.
Out there Jason Rader played very well with catching 21 passes for 189 yards, what had earned him an invitation to the Miami Dolphins.
And from the Dolphins he had moved on to the Atlanta Falcons for 2 NFL seasons where he finished his NFL career in 2010.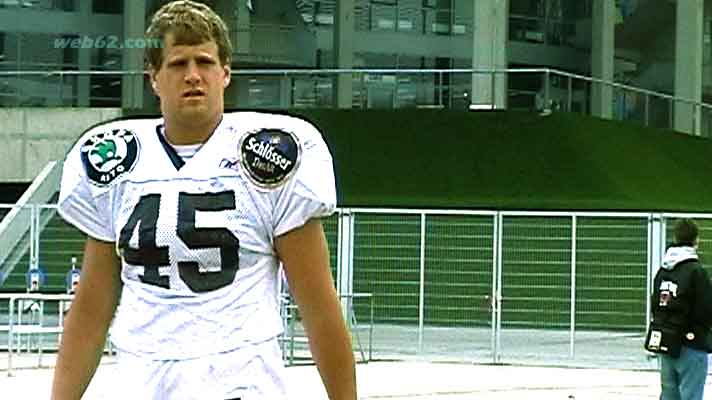 TE Jason Rader
Jason Rader 2005 videos
Jason Rader vs. Berlin Thunder
Video 1 | Video 2
Jason Rader vs. Cologne Centurions
Video 1 | Video 2 | Game photos
Jason Rader vs. Frankfurt Galaxy
Video 1 | Video 2
Jason Radervs. Sea Devils
Video
TE Jason Rader
Born in Charleston, WV on April 12 in 1981
College: Marshall
Height 6-4
Weight 263