Hamburg Sea Devils photos, videos, stories
Hamburg Seas Devils
The Hamburg Sea Devils lasted only for the final three years of the NFL Europe, but despite that short space of time, their success had been tremendous thanks to the great work of their office and their first head coach Jack Bicknell.
Hamburg Sea Devils World Bowl win
World Bowl 2007 was won by the Hamburg Sea Devils with 28:37 in front of 48,125 fans at Frankfurt stadium against no one less than the Galaxy with head coach Mike Jones.
Videos from the Hamburg Sea Devils
Sea Devils game day videos
Sea Devils 2006 @ Rhein Fire
Hamburg Sea Devils tragedies
Meanwhile a touch of tragedy was written by two former Hamburg Sea Devils players when in 2007 Mike Jemison got arrested in Pennsylvania for robbery. Before OT Thomas Herrion had died after a preseason game against the Denver Broncos.
Watch Internet TV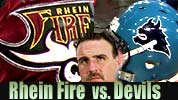 Enjoy
our NFL Football videos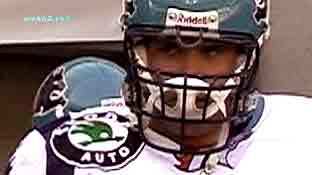 Tackle Tyson Clabo had launced a tremndous NFL career at the Atlanta Falcons in 2005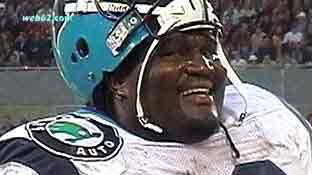 One of the sad tragedies in modern NFL Football has been the sudden death of 49ers offensive lineman Thomas Herrion.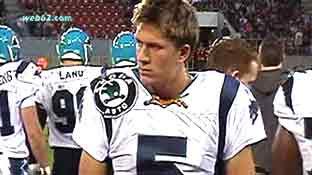 QB Casey Bramlet was sent twice to the Hamburg Sea Devils. In 2005 by the Bengals and in 2007 by the Washington Redskins.