Galaxy games
Frankfurt Galaxy TE Brock Edwards made Rhein Fire lose the ninth game in a row with his 2nd TD 2 minutes before the end.
RBs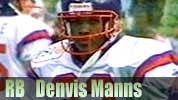 Dallas Cowboys' RB Denvis Manns had performed well at Frankfurt Galaxy
Frankfurt Galaxy had a real top gun with RB Roger Robinson.
Galaxy game videos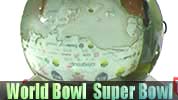 Some newly edited NFL Europe videos with a lot of Frankfurt Galaxy game day action, Mario Baily, Jake DelHomme and interviews from Mike Jones and Dick Curl.
Watch 17 minutes of NFL Europe action !
Galaxy 2006
Galaxy : Admirals
Real Video
Galaxy 2005
Galaxy : Admirals
Real Video
Galaxy : Rhein Fire
Real Video
Galaxy : Centurions
Real Video
Galaxy 2003
"This team is on a mission" said head coach Doug Graber after the triumphant win against Rhein Fire in week 9 of 2003.
Galaxy : Fire 2003
Real Video
Old Galaxy videos
Galaxy : Fire 2002
Real Video
Galaxy : Fire 2001
Real Video
Galaxy : Fire 2000
Real Video
Galaxy : Fire 1999
Real Video
more videos inside the Frankfurt Galaxy Channel
QBs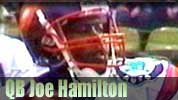 Frankfurt Galaxy QB Joe Hamilton had gone from the Bucs to the Orlando Predators.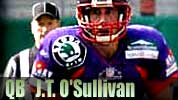 Frankfurt Galaxy QB J.T. O'Sullivan had shown many passes longer than 60 yards.
Receivers
WR Aaron Hosack had impressed with 2 TDs at the big 30:14 opening win against the Amsterdam Admirals.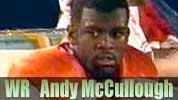 Oakland Raiders WR Andy McCullough had been the MVP @ the World Bowl 99.
After that he went Arena League for the Dallas Desperados while Frankfurt Galaxy fans love to remember his 3 TDs when Galaxy won the World Bowl in 1999.
Coaches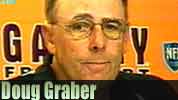 This special Football Highlight Video was dedicated to NFL Europe head coach of the year Doug Graber. Real Video
Doug Graber photos & video interviews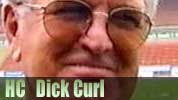 Head coach Dick Curl did win the World Bowl with Frankfurt Galaxy in 1999. Photos & video interviews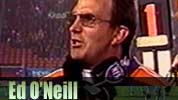 Ed O'Neill had been a great defense organizer for Dick Curl and Mike Jones.