Frankfurt Galaxy
The NFL Europe has been history since a while and now this channel is getting further extended to become one of the largest Frankfurt Galaxy documentaries on the Internet with new video edits and more photos on the way.
Have a look back at our old Frankfurt Galaxy coverage with loads of videos, pictures, stories, Cheerleader photos and player portraits, which are now all in a transition for a complete new edit in conjunction with the exciting Super Bowl 50 season. So hold tight, for new views coming up soon.
Meanwhile there are efforts taking place to establish a new Frankfurt Galaxy for a German League, but the NFL is keeping their rights on the name.
Very active are in fact the Galaxy Dancers, who are keeping the old vibe alive. And perhaps there will be a new commissioner coming up on one bright day, who will share the much more global visions of Paul Tagliabue, who had become a true pioneer by creating the NFL Europe.
Most certainly the fans in the Frankfurt, Hamburg and Duesseldorf areas would be much more than only delighted to see the return of their original teams.
Frankfurt Galaxy World Bowls
NFL World Bowl 2006 brought the fourth title for Frankfurt Galaxy after the team had been shining throughout most of the season. In the end Mike Jones had won his third World Bowl ring with 22:7 against the Admirals.
A year later World Bowl 2007 was lost to Jack Bicknell with his Hamburg Sea Devils at Galaxy's home stadium with 28:37 in front of 48,125 fans.
Videos from the Frankfurt Galaxy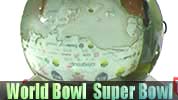 Galaxy game day videos
Some newly edited NFL Europe videos with a lot of Frankfurt Galaxy game day action, Mario Baily, Jake DelHomme and interviews from Mike Jones and Dick Curl.
Watch 17 minutes of NFL Europe action |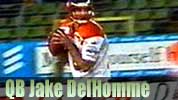 World Bowl 1999 Champion Jake DelHomme had almost won Super Bowl with the Carolina Panthers.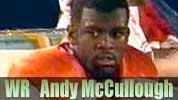 Oakland Raiders WR Andy McCullough had been the MVP @ the World Bowl 99.
After that he joined the Arena League at the Dallas Desperado while Frankfurt Galaxy fans love to remember his 3 TDs when Galaxy did win the second World Bowl in 1999.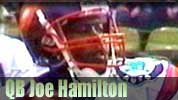 Quarterback Joe Hamilton is the only Frankfurt Galaxy player, who has won a Super Bowl ring during his NFL career.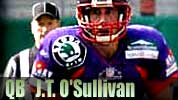 The NFL season 2008 brought eight starts at the 49ers for former Frankfurt Galaxy qb J.T. O'Sullivan, who had scored eight touchdowns.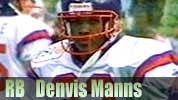 Dallas Cowboys' RB Denvis Manns had performed well at Frankfurt Galaxy.