Tiger in the Year of the Monkey
Since February 8 the Year of the Monkey is turning the game into a freaky one and that was the first outlook on the 2016 / 2017 for all Chinese Zodiac Symbols.
Tiger
in the limelight
TV host Jimmy Fallon has triggered a shitstorm with his friendly approach towards "Dog" Donald Trump.
Usain Bold has grabbed all available gold medals at the Olympics in Brazil.
Amber Heard has dumped "Rabbit" Johnny Depp after only one year of marriage while "Russian Rooster" millionaire Egor Tarabasov has conquered Lindsay Lohan.
Finally Leo DiCaprio has received his very first Oscar while Bradley Cooper became the highest earning star in Hollywood with $35 million.
Chinese Horoscope for Tigers in the 2016 Monkey Year
Back in the last Year of the Monkey in 2004 it was Rafael Nadal, who took the world of Tennis by a storm while soccer coach Otto Rehagel did win the Euro Cup with total underdog Greece.
And will Patriots Julian Edelman and LeGarrette Blount catch another Super Bowl with his Patriots during the transition night that leads into the 2016 Year of the Monkey?
Back in 1992 there were those 5 Tigers Mark Rypien, Earnest Byner, Gary Clark, Ricky Sanders, who took the Super Bowl crown under Dragon head coach Joe Gibbs.
All that seems to indicate, that the Tiger year born will be rushing into an exciting 2016.
Nevertheless, some Tigers might show nerves during a spectacular year, during which precision, speed and smart planning will be essential.
Tigers will have to push all their doubts and worries to the side and need to move forward with confidence and courage to get through the wild game of the Monkey, which is likely to change their life in this way or the other.
That`s why the active Tigers will have an advantage when they will start to look out for opportunities instead of sitting around and complaining about what`s not right.
Certainly the mentality of the Monkey does not comfort the Tiger too much. But at the same time the Monkey is having a fable for the wonderful Tigers, so that a fair dose of encouraging fortune stars is likely to fall on them.
And they simply have to pick them up fast once they are in range.

Tiger Life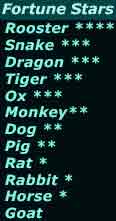 ... the Life of a Tiger ... the symbol of fortune and independence
No other Chinese Symbol is so difficult to understand, because of it's very unique way of thinking. In fact the lonesome Tigers have to work very hard to find some peace in mind when suffering from unfulfilled demands and desires.
"Yín" is the Chinese name for the Tiger who is "hu" - brave and courageous.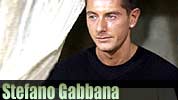 Alexis Tsipras, Narendra Modi, Rand Paul, Viktor Yanukovych, Lady Gaga, Robbie Williams, Cee Lo Green, Richard Quest, Jay Leno, Arianna Huffington, Amber Heard, Bradley Cooper, Christian Bale, Demi Moore, Eva Mendes, Jodie Foster, Lindsay Lohan, Megan Fox, Emilia Clarke, Shia Labeauf, Tom Cruise, Victoria Beckham, Richard Branson, Adam Lisowski, Vincente del Bosque, Rafael Nadal, Usain Bolt ...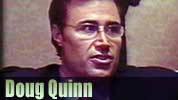 Robbie Williams has stepped into a marriage with "Goat" Ayda Field, what is slightly different to the "Goat" Bruce Willis former relationship with Tigress Demi Moore.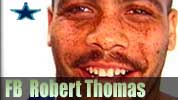 Lindsay Lohan and Jodie Foster are impressive Tiger females and Richard Branson has been England's top Tiger since ages. At the same time many Tigers like Robert Thomas are pursuing a career in American and European Football.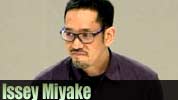 Designer legend Issey Miyake had launched his first studio in the 1970 year of the Dog.