49ers Gio Carmazzi at Rhein Fire
Gio Carmazzi

QB San Francisco 49ers
Gio Carmazzi had started well into the NFL Europe season 2001 with a win against the Amsterdam Admirals and with passes for 122 yards for 2 touchdowns.
Later he couldn`t convince that much and QB Phil Stambaugh took over.
At the 49ers serious injuries had thrown him out of the race in 2002 where he never saw any time on the field.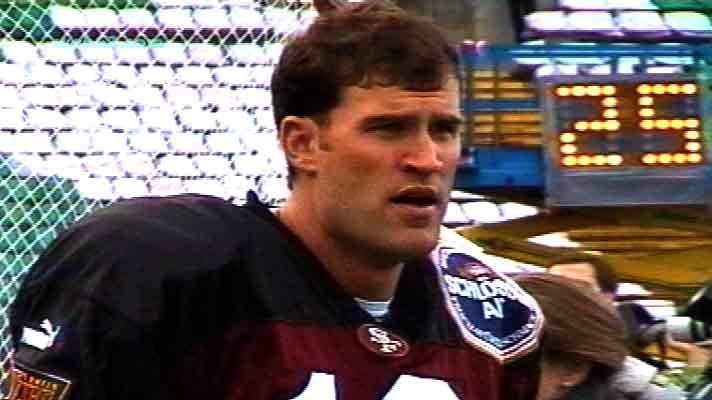 QB Gio Carmazzi
Born on April 14, 1977
College: South Carolina State
Height: 6-3
Weight: 285
Gio Carmazzi videos
Gio Carmazzi interview
Video
Gio Carmazzi @ Fire vs. Amsterdam Admirals
Video 1 | Video 2
Gio Carmazzi @ Fire vs. Frankfurt Galaxy
Video
Gio Carmazzi @ Fire vs. Barcelona Dragons
Video
Gio Carmazzi @ Fire vs. Scottish Claymores
Video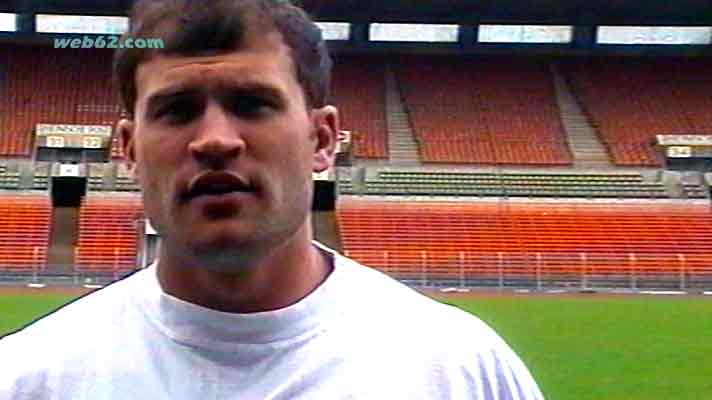 QB Gio Carmazzi