Deke Cooper

Jaguars / Panthers
The Defense MVP of 2002 enjoys giving pain to his adversaries and in Europe he had earned himself the name "Mr. Interception".
In fact he was the man, who secured the two big home wins against Galaxy in 2001 and 2002. One against star receiver Andy McCullough in the very last second.
In 2002 Deke Cooper did land his first job at the Carolina Panthers when he was on his first 10 NFL games.
in 2003 he became a hot property at the Jacksonville Jaguars, where he stayed for 48 games until 2005.
Then in 2006 only one game at the San Francisco 49ers had been a bit disappointing until he went back to the Carolina Panthers in 2007 for his final 16 games of which he was starting in 15.
After 7 NFL seasons and 73 games Deke Cooper had compiled 216 tackles, 6 interceptions, 1 sack and 3 forced fumbles.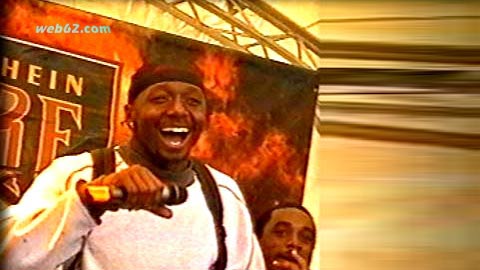 Deke Cooper Jaguars
Deke Cooper videos
Deke Cooper interview
Video
Deke Cooper Live on stage
Video
"If I could change the World"
Video
FIFA World Cup
Video
Deke Cooper vs. Frankfurt Galaxy
Video
Deke Cooper vs. Amsterdam Admirals
Video
Deke Cooper vs. Scottish Claymores
Video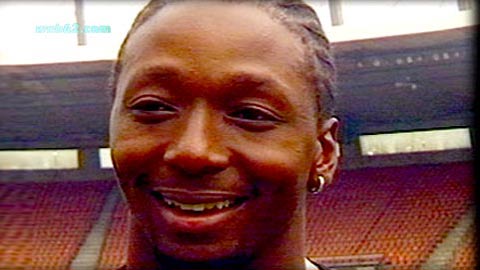 Safety Deke Cooper
Born in Swainsboro, GA on March 5, 1977
College: Notre Dame
Height: 6-2
Weight: 210