Music Magazine with videos and photos
And you will know us by the Trail of Dead

in Cambodia
A wonderful surprise for the Phnom Penh music scene had been a live concert by The Trail of Dead.
Jason Reece, Conrad Keely, Jamie Miller and Autrey Fullbright II had been rocking the eldest Rockn' Roll bar in Indochine like no other Rock band before and even days later they had been a talk of town among music lovers and even those, who had missed out on this impressive concert.
Trail of Dead Video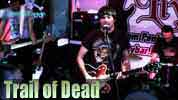 Trail of Dead in Cambodia - Video 1
Video
Soon more from the interviews and the concert ...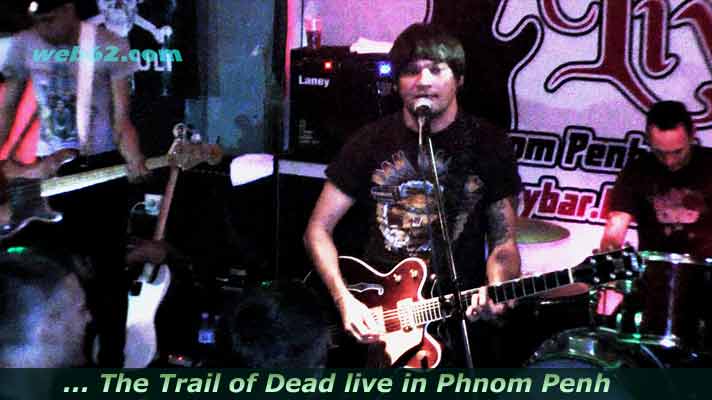 Trail of Dead at Sharky's
The Sharky's Bar had been packed when the Trail of Dead had come to the Penh.
Jason Reece interview
Jason Reece had been fairly impressed by Phnom Penh and at the same time he didn't sound amused about Mitt Romney. So what would be his feelings about Donald Trump.
© web62.com The Free Internet TV network since 1998