Titans Tony Gilbert on Rhein Fire
Tony Gilbert

LB Jaguars / Falcons
8 seasons in the NFL were a fine career for Tony Gilbert when he was with the Jacksonville Jaguars for 56 games and for 12 games at the Atlanta Falcons.
47 tackles, 1 sack and 1 forced fumble were his total score.
Back in 2005 the Duesseldorf team had not been that strong despite having running back Joe Smith on the field and it was one of the worst seasons ever.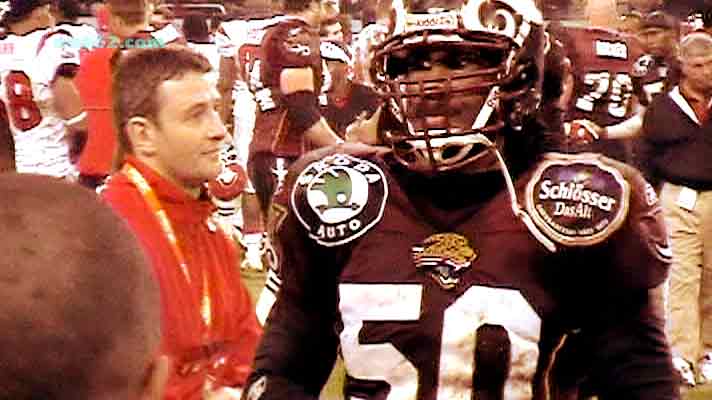 Tony Gilbert Jaguars
Tony Gilbert 2005 videos
@ Fire vs. Amsterdam Admirals
Video with interview
@ Fire vs. Berlin Thunder
Video 1 | Video 2
@ Fire vs. Cologne Centurions
Video 1 | Video 2
@ Fire vs. Frankfurt Galaxy
Video 1 | Video 2
@ Fire vs. Sea Devils
Video
Tony Gilbert Jaguars
November 16 in 1979
College: Georgia
Height: 6-0
Weight: 244