CB Blue Adams
Miami Dolphins
Meanwhile NFL Europe veteran Blue Adams has launched another career at the Miami Dolphins as their Asst DBs coach.
Back In 2005 Blue Adams had a tremendous start into the NFL season at the Buccaneers with 11 tackles and 3 assists in 13 games.
From the Buccaneers Blue Adams had moved on to the Cincinnati Bengals, where he had started in 12 games during the NFL season 2007.
Before his career at the Buccaneers Blue Adams had impressed a lot during his 2005 NFL Europe campaign and at the Lions and the Jaguars.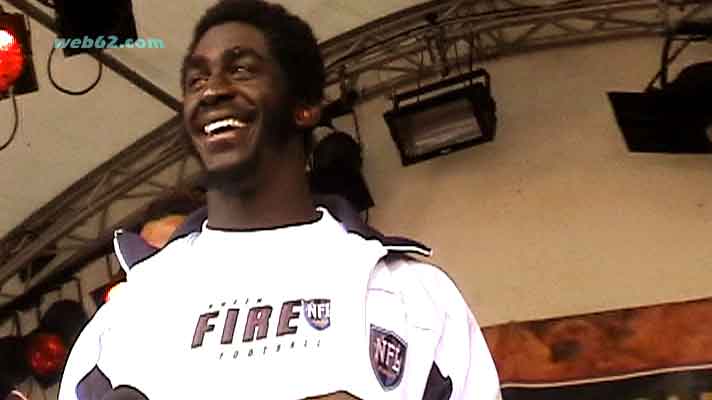 Blue Adams Miami Dolphins
College: Cincinnati
born on October 15 in 1979
Weight 184
Height 5-10
Blue Adams 2005 videos
Blue Adams vs. Amsterdam Admirals
Video
Blue Adams vs. Berlin Thunder
Video 1 | Video 2
Blue Adams vs. Cologne Centurions
Video 1 | Video 2
Blue Adams vs. Frankfurt Galaxy
Video 1 | Video 2
Blue Adams vs. Sea Devils
Video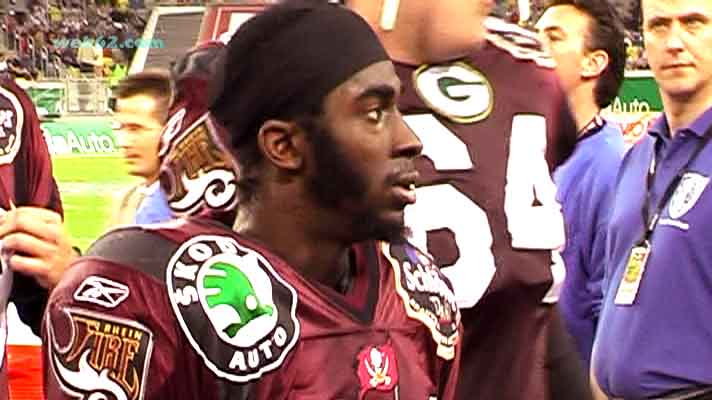 Blue Adams Miami Dolphins