Videos & Internet TV
Meanwhile the video channel at youtube is showing more than 800 videos that were produced by web62.com teams in various countries around the globe.
Watch Internet TV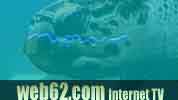 Watch a stream of
videos
from around the world.
The War in Iraq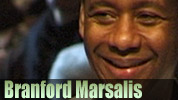 America`s top Saxophone player Branford Marsalis had not been amused and had called it a fake war caused by limited understanding and poor education.
Watch the video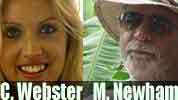 Thoughtful reflections on the War in Iraq come from UK's Charlie Webster and former Xinhua advisor and reporting journalist Mark Newham, whose new book "Limp Pigs" draws on exclusive insider experience on the great changing-China myth. Check out his cute website and
Watch the video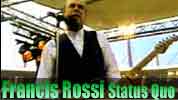 Francis Rossi from the band Status Quo had talked about his feelings concerning the war in Iraq alongside Chris Padfield from the Welsh Rugby Union and Brandon Carver.
Watch the video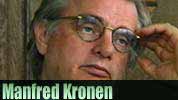 Manfred Kronen had been the owner of one of the largest Fashion Trade fairs in the world and thoughtful had been the comment of a well traveled International business man, who had been connecting to all cultures including the Middle East.
Watch the video
If I could change the world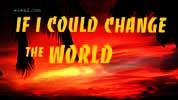 BBC DJ legend David Rodigan had called it a "magic want" and a growing line of videos are featuring the ideas and wishes of people in Barbados, New York, Ghana, Asia, NFL activists, fashion gurus and many celebrities.
Watch a video with wishes from Shaggy, Phil Tufnell, Mark Newham and many others.
Visit the "If I could change the world channel"
The Fashion channel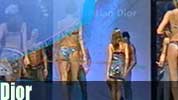 Back in the days of John Galliano The House of Dior had shown some spectacular lingerie at the CPD.
DKNY Calvin Klein Lingerie
Fashion Show Video
Slava Zaitsev Moscow
Fashion Show Video
Heymann
Fashion Show Video
Olga Samoschenko
Fashion Show Video
The Music channel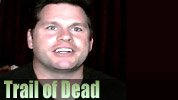 Jason Reece from the American Rock Band "Trail of Dead" had talked about Mitt Romney vs. Barack Obama. What would now be his comment on the most popular Republican candidate Donald Trump?
Live concert videos with interviews, photos
The African channel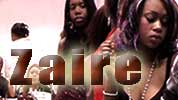 Internet TV from Africa with videos from Nana Tuffour and African party culture inside our African music channel
Watch a Zaire party on video
The Country channels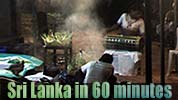 Sri Lanka, a land like no other ! That is the Island's famous marketing slogan. Here's the real Sri Lanka in 60 minutes - a fast rush through indeed, a land like no other.
Watch the video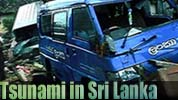 Tsunami in Sri Lanka. See the aftermath and listen to survivors in jeopardy.
Watch the video and check out the photos & story.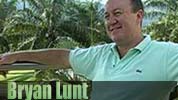 Golf in Phuket
Watch the video
Beachwear models party on a yacht in Phuket
Watch the video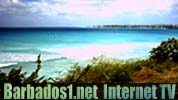 Free Internet TV with videos from the beautiful Caribbean Island Barbados.
Watch
Barbados Internet TV
If I could change the world
Over the years many people were asked, what they would like to change in this world if they could do something with just a snap of their fingers.
And Shaggy suggested to get a rid of all borders and visas, and that we should start caring about what is going on over the world.
Visit the "If I could change the world channel"
Common sense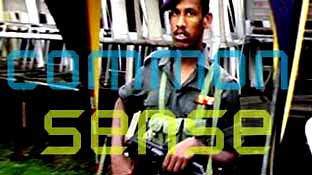 Killing for this and killing for that ... How many seem to have forgotten about the meaning of common sense. Certainly none of those inside these videos.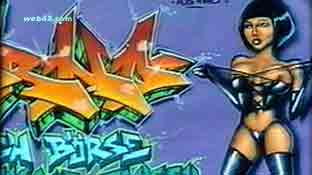 Interesting to learn, what people from around the world are thinking about Graffiti. Here's a line of remarkable VIP statements and comments combined with videos from Graffiti walls in various countries.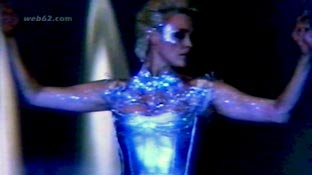 Former Sylvester Stallone's wife and actress
Brigitte Nielsen
had impressed on a German Catwalk.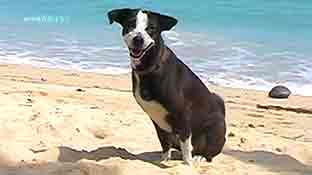 Milkshake
had been my name and I was a happy Sri Lankan Dog until some tourist had taken me to busy main road.
Before life was good in Unawatuna Bay and this video will remind all my friends of Milkshake on the beach.