Rhein Fire

Team 1999
The two running backs Kenny Bynum and Derrick Clark had been a show in 1999 and Tyrone Williams had impressed with loads of sacks.
And once again the fans saw a smart performance by Dialleo Burks, who had been an excellent connection for quarterback Jim Arellanes, who was described by GM Alex Leibkind as a new hero after his fine match against the Scottish Claymores.
1999 Scenes
Video
Arellanes | Baisley | Billups | Burgsmueller | Brymer | Burks | Bynum | Cherry | Clark | Doghmi | Ferguson | Halapin | Hall | Ojo | Powell | McCorvey | Nakamura | Sutton | Terrell | Thomas | Tucker | Williams
All Rhein Fire players
Check out over 200 Rhein Fire player photos with also some basic information.
Unfortunately not all of the old photos are matching the quality standards of today as they were produced for 56k modem connections and they were mainly taken from VHS video tapes. Have a look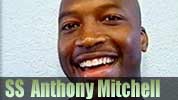 Anthony Mitchell had a phase of a lifetime when he first took the World Bowl and then the Super Bowl with the mighty Baltimore Ravens.
Video interview, photos and story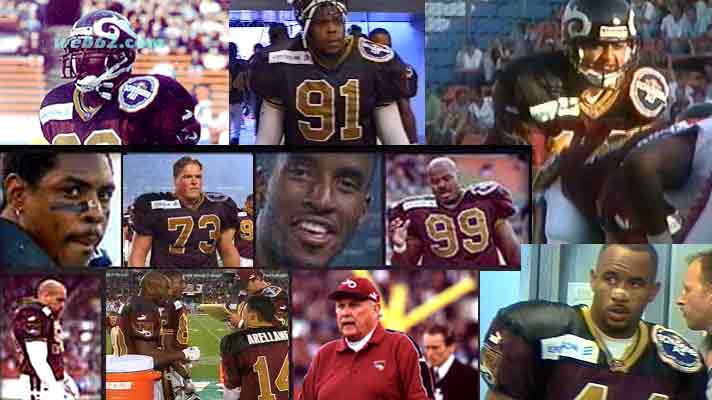 Team 1999
It had been a close season in which the team had missed another World Bowl berth by an inch when Frankfurt Galaxy Kicker Ralf Kleinmann had missed an easy field goal, which had given them the Barcelona Dragons in the final instead of the Rhein.
Rhein Fire Players
QB Mike Cherry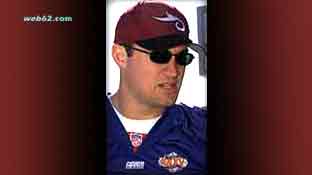 Expectations were high as former PR Head Dr. Meier had pointed out when New York Giants qb Mike Cherry got allocated.
In fact, he only played in the first games of season 1999 until Jim Arellanes took over to lead the Fire back onto a winning road.
Born on December 15, 1973 in Texarkana, Arizona
College: Murray State
Height: 6-3
Weight: 6-3
WR Dialleo Burks Panthers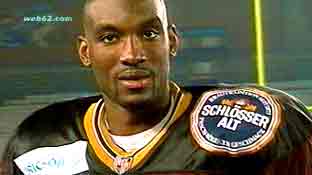 Dialleo Burks had been with the Carolina Panthers for three seasons and before the Seattle Seahawks had a closer look at him before he became a World Bowl Champion at Rhein Fire during his two NFL Europe seasons. In fact he had scored 12 points in the 98 World Bowl and he also had a stint in the XFL.
Born on July 7, 1974 in LaGrange, Georgia
College: South Carolina State
Height: 6-3
Weight: 195
LB Michael Lowery Bears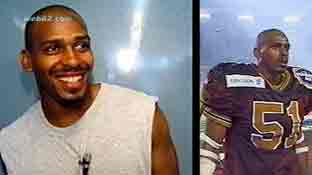 Linebacker Michael Lowery came from the Chicago Bears, where he had been on 32 NFL games.
Interview
Video
Born on February 14, 1974 in Mccomb, MS
College: South Carolina State
Height: 6-1
Weight: 232
Scott Whittacker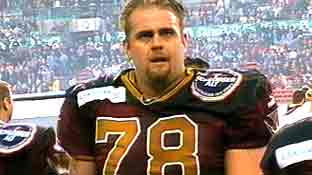 Tackle Scott Whittacker had come from the Oakland Raiders, but he never became popular inside the team.
In 2000 he had wanted to strike again for Rhein Fire, but at a very early stage he got thrown out of the team for discipline reasons.
Born on May 7, 1974 in Alta Loma, CA
College: Kansas
Height: 6-7
Weight: 300
G Chad Bates Cowboys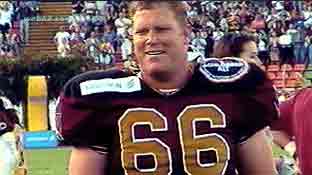 Guard Chad Bates had caught the attention of Dallas Cowboys head coach Chan Galey, who had added him to the team as a potential guard for Troy Aikman.
For two seasons Chad Bates had been with the Rhein Fire after he had won the national Championship with Florida State.
In season 2001 Chad Bates had signed with Galen Hall at Orlando Rage in the XFL.
Chad Bates was born on May 10 in 1974

Reggie Lowe Jaguars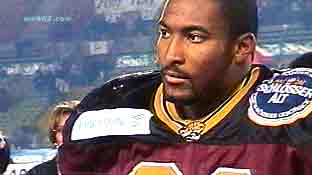 Tackle Reggie Lowe was sent by the Jacksonville Jaguars, where he had played for two seasons before the Pittsburgh Steelers had gotten hold of the tall tackle.
Born on June 14, 1975 in Washington, DC
College: Troy
Height: 6-2
Weight: 250
Walter Scott Dolphins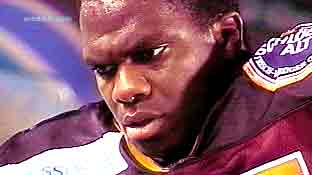 Tackle Walter Scott became a good buddie of Reggie Lowe and he had been in the Fire for two seasons. He had come from the Panthers and from the NFL Europe he had gone to the Dolphins for the NFL season 1999. Watch the original 56k modem streams
Interview 1 Video
Interview 2 Video
Graffiti Video
Born on May 18, 1973 in Augusta, GA
College: East Carolina
Height: 6-3
Weight: 273
Jeremy Akers Falcons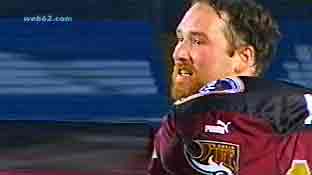 Guard Jeremy Akers had come from the Atlanta Falcons and during his carrer he had showcased his abilities at various NFL teams before he had followed head coach Galen Hall to Orlando Rage in the short lived XFL.
Born on Januar 9 in 1974
Height: 6-5
Weight: 307