Chris Brymer

C / G Dallas Cowboys
Besides the crazy fall of Lawrence Phillips the NFL family has also seen one of the saddest stories in history with the collapse of the Chris Brymer family.
Their future was looking extremely bright on World Bowl day 2000, when the fans and coaches in Dallas and Duesseldorf had been extremely pleased with Chris Brymer, who had pretty much given it all to the game.
Between 1999 and 2000 his weight got nearly doubled at the Cowboys training camp, where the coaches had wanted to turn him into a flexible back-up for the center and guard positions according to top analyst Daryl Johnston, who had said, that Chris was about to become an important factor for the team.
But then the medical department saw the injury risk after his knees began causing problems as they were no strong enough to carry all that rapidly added weight.
In fact, some Rhein Fire fans couldn't believe the drastic change that Chris Brymer's body had gone through within such a short period of time, but on the field his performance was nothing but excellent and he was well liked by his team mates, fans, all media and coaches.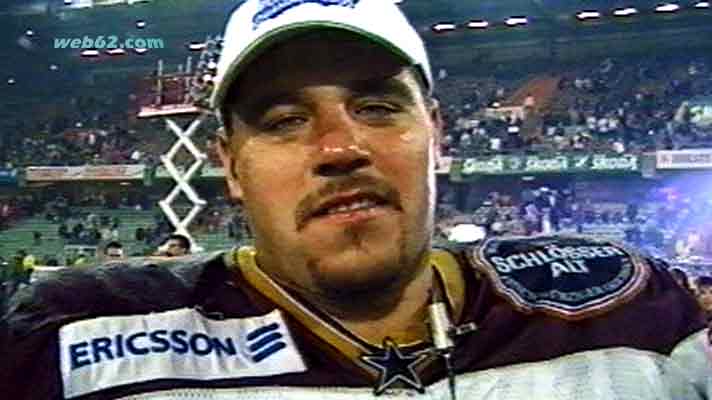 Chris Brymer Dallas Cowboys
Video Interview 1999
About the Cowboys
Video
Rhein Fire
Video
Interviews 2000
About injuries
Video
About the Dallas Cowboys
Video
About Rhein Fire
Video
World Bowl Champs
Video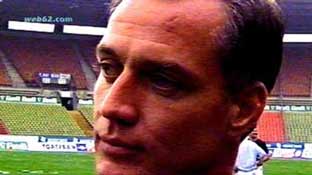 Daryl Johnston is one of the last Super Bowl winning legends at the Dallas Cowboys, who is now standing out as one of the very best analysts on TV. Back in 2000 he had explained in an exclusive video interview the expectations that were put on Chris Brymer by the Cowboys coaching staff.
Chris Brymer Dallas Cowboys
What a special moment in the life of Chris Brymer`s most charming former wife Melissa when her husband became a World Bowl winner and when no one less than Dallas Cowboys owner Jerry Jones was congratulating his hopeful.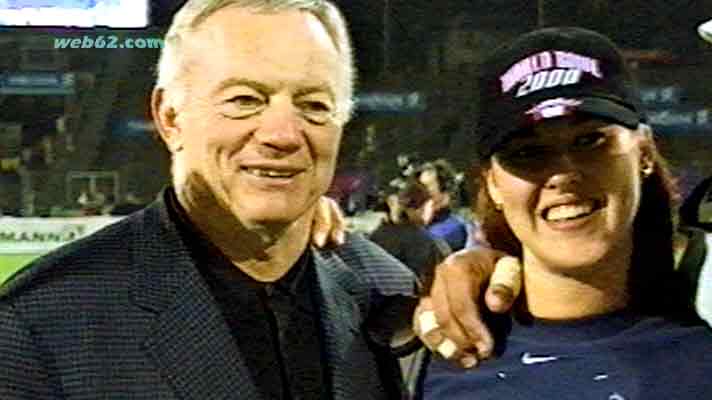 Jerry Jones and Melissa Brymer
Born on November 29, 1974
College: Texas State
Height: 6-2
Weight: 311