Shaggy
Reggae music
Shaggy had talked for almost 15 minutes about various aspects in Reggae music and life when he came for performing at the NFL World Bowl.
After years of label disputes Shaggy had stepped up big with his 6th album, which was titled "Cloths Drop" and it's single called " Ready Fi Di Ride" and his meanwhile classic "Wild Tonight song.
In particular Shaggy's smart lyrics and an outstanding production quality had helped the album a lot as well as those other superb artists, who were involved such as the Black Eyed Peas, Nicole from the Pussy Cat Dolls, Olivia from the G-Unit, Rayvon, Natasha and certainly the one and only Brian Gold.
The producers had been Scott Storch, Tony Kelly, Armando Colon, Sting International, Robert Livingston and the legendary Sly & Robbie, who had all helped to make that fine album possible.
Shaggy video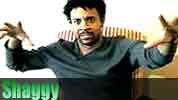 The interview
Video
If i could change the world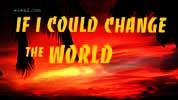 What Shaggy would like to change in our world