Rhein Fire team 2006
What a team it was in 2006! Put together by the new and highly energetic head coach Jim Tomsula the Rhein Fire had looked well refreshed after a very sad 2005 season.
Big had been the expectations that were based on Dallas Cowboys QB Drew Henson, who had not impressed that much in his first game in week 1 when arch rival Frankfurt Galaxy had come around and when Timmy Chang had to step up for the team.
Furthermore, Jim Tomsula had the emerging Buffalo Bills running back Fred Jackson on the field as well as Harvey Dahl from the 49ers and with John Bowenkamp the very first Rhein Fire quarterback, who had stepped off the field with a rating of 0 after 5 passes.
Akah | Austin | Blair | Bowenkamp | Chang | Curry | Dahl | Dorsch | Fontenot | Halterman | Helms | Henson | Hunt | Jackson | Kimrin | Lancaster | Kracalik | Lewis | Robinson | Samp | Shabazz | Spann | T.Smith | Z.Smith | Starling | Steitz | Strong | Ville | Whitaker | Yancy
All Rhein Fire players
Check out over 200 Rhein Fire player photos with information.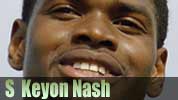 Keyon Nash had come to Europe with some great expectations.
Video interview, photos and story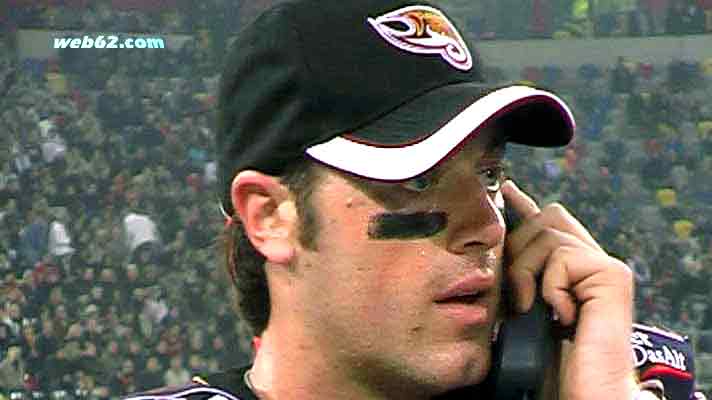 QB Drew Henson
In 2006 quarterback Drew Henson had been the most prominent player on the roster.
Rhein Fire 2006 Players
Kendrick Starling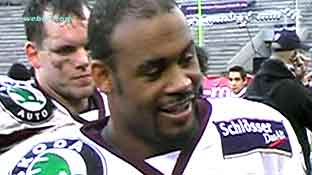 Kendrick Starling was allocated by the Houston Texans, where he did stay for one season. Against the Centurions in week 3 he had impressed with 2 receptions for 55 yards and a superb TD. Also in week 7 he had amazed with a 44 yards TD catch against Berlin Thunder.
Born in Marshall, Texas on December 27 in 1979
College: San Jose State
Height: 6-0
Weight: 193
CB Reggie Austin
Reggie Austin had his best time at Chicago Bears, where he was on 18 games in between 2000 and 2001, starting in 4 of them for 22 tackles, 2 interceptions and 1 forced fumble.
Born on January 21, 1977 in Atlanta, GA
College: Colorado State
Height: 5-9
Weight: 185
LB Terrence Robinson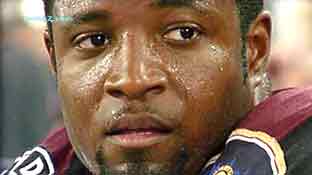 Linebacker Terrence Robinson has been with the Atlanta Falcons for the 2003 NFL season and he had been on 1 game. At Rhein Fire he played for 2 seasons.
Born on March 12, 1980 in Tyler, Texas
College: Oklahoma State
Height: 6-0
Weight: 237
K Travis Dorsch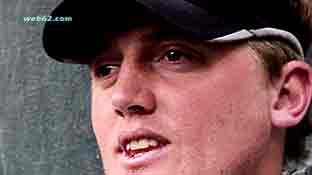 Kicker Travis Dorsch had been with the Cincinnati Bengals and the Green Bay Packers during his NFL career and at Rhein Fire he had spent two seasons.
Born on September 4, 1979 in Bozeman, MT
College: Purdue
Height: 6-8
Weight: 222
CB Gabriel Helms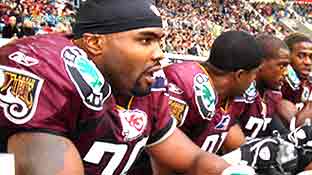 Kansas City Chiefs Gabriel Helms had shown 5 tackles against the Admirals, but in the NFL he had only survived for one season and without any field action.
Born on March 25 in 1980
College: Northwest Missouri State
Height: 5-10
Weight: 221
G Emanuel Akah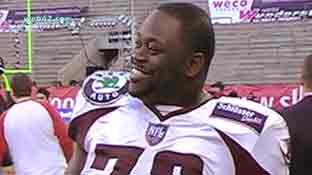 Emanuel Akah was one of the National players, who had come from England for adding a bit of British humor to the Fire.
Born on February 8, 1979 in London, England
College: Winston-Salem
Height: 6-3
Weight: 339

QB Timmy Chang Eagles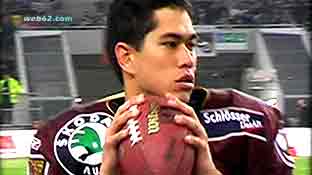 Timmy Chang was mingling with the Philadelphia Eagles, the Colts and the Lions, but in the end he had never found work in the NFL though he had impressed in the first on Fire with 6 from his 13 passes completed for 59 yards, what had made him the best quarterback on the field on that evening.
Born on November 9 in 1981
College: North Dakota
Height: 6-1
Weight: 204

QB John Bowenkamp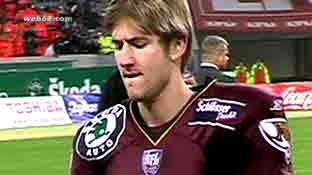 Rhein Fire's worst quarterback performance of all times had come from John Bowenkamp with a qb rating of 0 for 1 out of 5 passes completed for 10 yards in addition to 1 interception. So no surprise, that none of the NFL teams was interested in him.
Born on March 1 in 1980
College: North Dakota
Height: 5-5
Weight: 220