World Bowl to Super Bowl
Baltimore Ravens Anthony Mitchell has won the World Bowl and the Super Bowl, QB Jake DelHomme took the World Bowl, but had failed to win Super Bowl with his Carolina Panthers.
See a whole lot of newly edited NFL Europe footage with Frankfurt Galaxy, Mario Baily, Dick Curl, Mike Jones, the Cologne Centurions and Rhein Fire.
17 minutes youtube video with NFL Europe action !
NFL EUROPE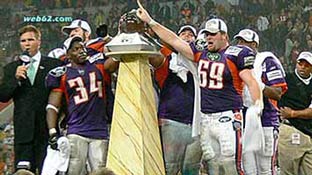 World Bowl 2006 was won by Frankfurt Galaxy against the Amsterdam Admirals.
World Bowl 2007 was won in front of 48,125 fans by the Hamburg Sea Devils against the Frankfurt Galaxy with 37:28.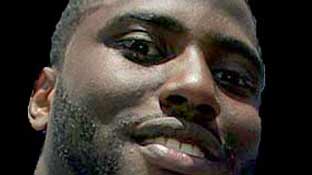 Rhein Fire had been delighted about having received Denzel Washington's son John David as a running back hope.
Harvey Dahl had been busy as right guard for the St. Louis Rams who had won against the Seahawks and Cardinals .
Fred Jackson and Erik Pears are starting for the Bills.
More Football videos inside the Sports Magazine
Football Links
Live Football Online
@ oleolefootball provides people with news, fixtures, and results for all events of football played world wide.
thefootballsearchengine.com
Good to see Flippster back again.
waynepaulo.com
A prime source for American Football pictures offers Wayne Paulo, who has been the official NFL Europe League Photographer since years.