Marques Douglas

DT Ravens / 49ers
With a total of 126 NFL games, 456 tackles 20,5 sacks and 7 forced fumbles Marques Douglas has been one of the most succesful Rhein Fire players of all times.
His first big team were the Baltimore Ravens from where he moved on to the San Fancisco 49ers for 48 games in between 2005 and 2007..
In his first season at the 49ers Marques Douglas had shown some impressive 44 tackles, 14 assists and 1 sack.
Back in 2000 he had earned player of week honors with 2 sacks against the Scottish Claymores.
Overall the World Bowl win and his 9 qb sacks and 21 tackles had taken him him safely into the Top 10 players of the NFL Europe season 2000.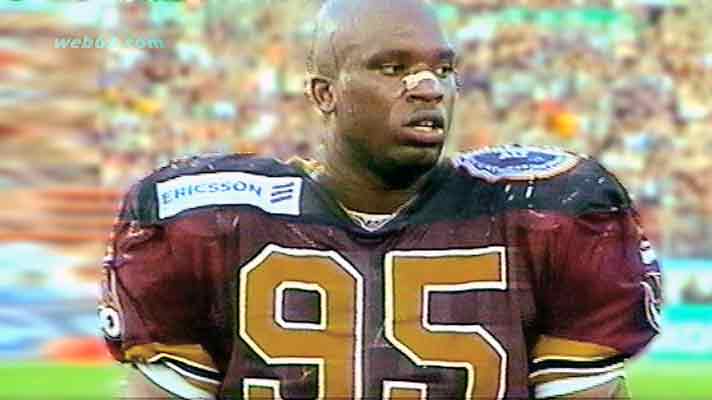 DT Marques Douglas
Marques Douglas videos
Interview with Marques Douglas
Video
Marques Douglas @ World Bowl 2000
Video 1
Video 2
Video 3
Video 4
Video 5
Marques Douglas vs. Amsterdam Admirals
Video
Marques Douglas vs. Barcelona Dragons
Video
Marques Douglas vs. Berlin Thunder
Video
Marques Douglas vs. Frankfurt Galaxy
Video
Marques Douglas vs. Scottish Claymores
Video

DT Marques Douglas
Born in Greensboro, NC on March 15 in 1977
College: Howard
Height: 6-2
Weight: 290

DT Marques Douglas