Rhein Fire

Team 2000
Great coaches, the Dallas Cowboys nucleus, the top receivers and a hard working Danny Wuerffel were some of the key factors for the last triumph of the team.
Adams |Brown | Akins | Baisley | Burgsmueller | Brymer | Carter | Clark | Collins | Doghmi | Douglas | Drake | Early | Fisher | Ferguson | Fitzpatrick | Ham | Hart | Heimburger | Hickl | Johnson | Kight | Lano | Lyck | Lytle | Mallard | Mitchell | Neufeld | Ogden | Ogle | Ojo | Pearce | Pearson | Powell | Renfro | Williams | Wuerffel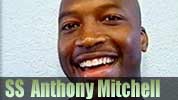 Anthony Mitchell took the World Bowl first, and then the Super Bowl with the Baltimore Ravens.
Video interview, photos and story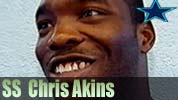 Chris Akins has also addded a Super Bowl to his World Bowl win after he had found his way to the New England Patriots.
Video interview, photos and story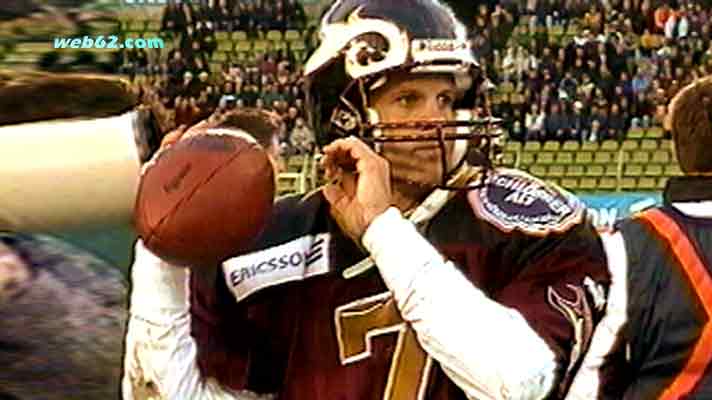 QB Danny Wuerffel
There had been a great team spirit and precision around Danny Wuerffel, what had helped to win the tight final against the Scottish Claymores.
Rhein Fire Players 2000
TE Lawrence Hart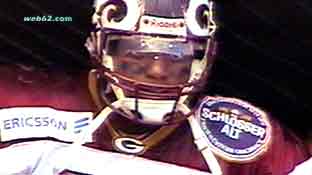 Cardinals' Lawrence Hart was another World Bowl winner who had followed his head coach Galen Hall into the XFL.
Born on September 19, 1976 in Shreveport, LA
College: Southern University
Height: 6-4
Weight: 254

WR Alonzo Johnson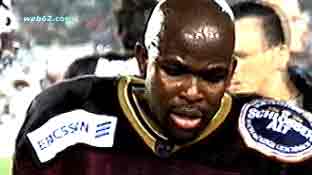 Receiver Alonzo Johnson had been with the 1998 New Orleans Saints.
Born in Tuscaloosa, AL on April 18 in 1973
College: Central State (Ohio)
Height: 5-11
Weight: 186
G Ben Adams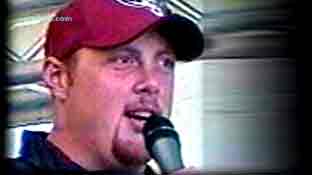 Guard Ben Adams had been one of those hard workers on the team, who couldn't find work in the NFL despite their great success in Europe. But at least Ben Adams was able to play for the Rhein Fire over three seasons.
Born on December 27 in 1975
College: Texas
Height: 6-2
Weight: 246
Larry Fitzpatrick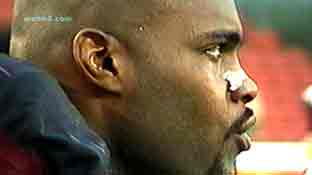 Tackle Larry Fitzpatrick from the Baltimore Ravens had a huge season 2000 with having won the World Bowl after which he went to play for the Chicago Enforcers in the XFL while at the San Francisco 49ers things did not work out to great.
Born in Detroit, Michigan on August 17 in 1976
College: Illinois State
Height: 6-4
Weight: 275
T Ernie Brown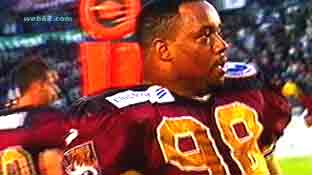 Tackle Ernie Brown was sent into the Fire by the Pittsburgh Steelers, where he couldn't land a job despite his World Bowl win and a chance to showcase his skills during training camp. Before he had been on three games during his two years at the Steelers.
Born on March 14, 1971 in Pittsburgh, Pennsylvania
College: Syracuse
Height: 6-3
Weight: 295
LB Dusty Renfro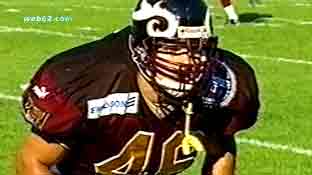 Dusty Renfro had a fine season 2000 when he was convincing in all games and earning himself a World Bowl ring, which was truly deserved since he was involved in that match breaking TD by creating space for RB Pepe Pearson with a precise tackle. But in 2001 he went to the Claymores.
The TD video
Video
Born on May 15 in 1976
College: Cincinnati
Height: 6-0
Weight: 239
CB Deshone Mallard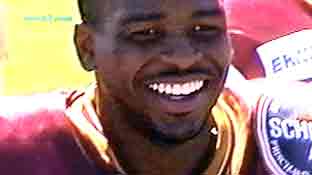 Cornerback Deshone Mallard had not been able to land a job in the NFL after his 2 seasons in Duesseldorf.
Born on August 18 in 1971
College: Southern Mississippi
Height: 5-10
Weight: 186
CB Stephen Fisher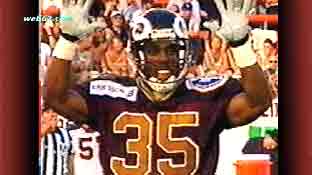 Cornerback Stephen Fisher was explosive with 21 tackles and 11 pass defenses what earned him a job at Orlando Rage Roster in the XFL.
Born on May 20 in 1976
College: Texas A&M-Kingsville
Height: 5-9
Weight: 183