Kelly Gregg
T Baltimore Ravens
The long NFL career of Kelly Greg had began in 1999 at the Philadelphia Eagles, where he had 2 tackles in three games.
Then in 2001 he had started well into his NFL Europe season with 3 tackles for the Rhein Fire against the Admirals in week 1.
After the season he was called by the Baltimore Ravens, where he had played in 8 games, in which he had scored 1 sack.
From then on he became a steady member of the Ravens until 2010 when he ended his incredible career after 127 NFL games, 352 tackles and 19.5 sacks.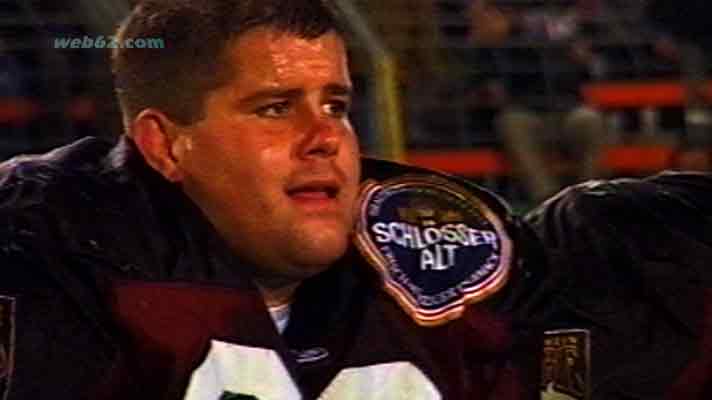 Kelly Gregg Ravens
College: Oklahoma
born on November 1, 1976 in Wichita, Kansas
Weight 320
Height 6-0
Kelly Gregg 2001 videos
Kelly Gregg @ Fire vs. Amsterdam Admirals
Video 1 | Video 2
Kelly Gregg @ Fire vs. Frankfurt Galaxy
Video
Kelly Gregg @ Fire vs. Barcelona Dragons
Video
Kelly Gregg @ Fire vs. Scottish Claymores
Video

Kelly Gregg Ravens