Mike Jones

Offensive Coordinator
In 1983 the Minnesota Vikings had started to present Mike Jones on wide receiver and 48 games over 3 seasons and 90 receptions for 5 TDs were his contribution.
After that the New Orleans Saints, the Patriots and the Chiefs became further destinations until 1989, when he his receiver career in the NFL did come to an end after 165 catches for 2,372 yards.
Meanwhile the man from Chattanooga has found his way home to Tennessee State, where he became the offensive coordinator.
At Rhein Fire Mike Jones had won two World Bowls and later on his experience did help also the Frankfurt Galaxy to maintain their high level of success.
Exceptional NFL players like WR Marcus Robinson had gone through the school of the former Vikings top gun and some of his students like Dallas Cowboys Jeff Ogden had even called him brutal, but not forgetting to say, that he is an utterly fair, but very demanding coach.
Marcus Robinson and Jeff Ogden will surely remember him as their smart receiver coach, who had contributed a lot to Galen Hall`s Champion teams of the years 2000 and 1998.
With many big plays and great touchdowns Mike Jones had thrilled the fans.
In 2000 Mike Jones had followed his head coach Galen Hall into the XFL, but in 2002 he came back to the Fire as offensive coordinator and instantly the team went back to the top of the league with a much improved Jamal Robertson, who rushed into the 49ers right after League MVP honors were earned.
And with Mike Jones the World Bowl was reached twice in 2002 and in 2003.
Also on head coach Mike Jones was able to reach two World Bowls in 2004, 2006 and in 2007 with the Frankfurt Galaxy.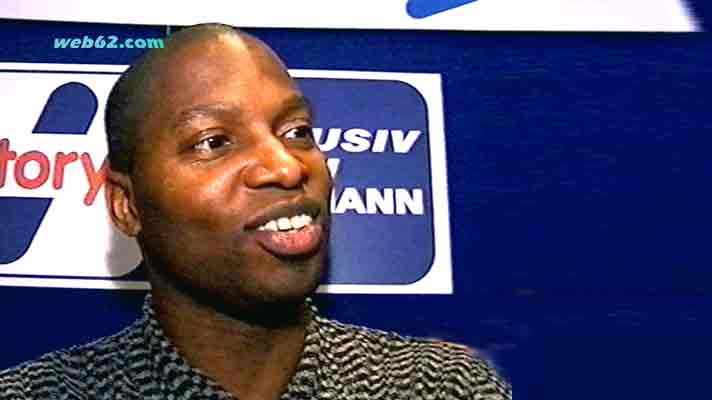 Coach Mike Jones
Mike Jones videos
Super Bowl 2000
video
Derrick Clark on Fire
video
After win against the Claymores
video
After win against Frankfurt Galaxy
video
Gladiators and injuries
video
World Bowl Champion 2000
video
Jerry Jones and the Dallas Cowboys
video
Marcus Robinson
video
Graffiti
video


Coach Mike Jones