Fashion
"... is becoming a mass culture in China"
So said the president of China's National Textile Industry Council, Du Yu Zhou back in 2003 to the global fashion industry while pointing at his home market.
Du Yu Zhou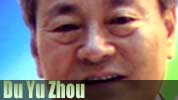 One has to imagine a population of over 1,3 billion people and fast rising living standards just like in Japan a few decades ago, where a mixture of Eastern and Western fashion culture has emerged.
Meanwhile the Olympic Games have helped to strengthen China`s position within the family of nations, for which the biggest population in the world will keep on providing a lot of valuable contributions in their low cost factories.
Fashion videos & stories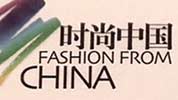 Business in China
Since 1995 trade fair experts from the IGEDO COMPANY have been building ties between China and Europe.
For a first time a selected group of 11 leading Chinese brands had attended the cpd trade fair back in 2003, where the President of the China National Textile Industry Council, Du Yu Zhou, explained recent developments in an exclusive interview.
Also the Managing Director of the IGEDO COMPANY, Gerald Boese had been excited about enormous future prospects.
11 leading Chinese brands with revenues of more than $1 billion and up to 700 stores in China are now focusing on cooperation with members of the European textile industry.
Cutting edge facilities and a solid financial background combined with a great interest in international cooperation are some of the outstanding aspects, that may encourage more western companies to look out for Chinese partners.
Market outlook
On the one hand, a very competitive Chinese Fashion Industry will surely make an impact on Western markets once products and styling will become competitive.
Until then China is likely to import more quality items from Europe to feed the demand of middle and upper class.
1.3 billion Chinese are ready to explore the Western world of fashion brands.
Watch China's first presentation
Igedo MD Gerald Boese
In his video interview Gerald Boese is describing the Chinese fashion market and industry, which is offering large opportunities to Western companies.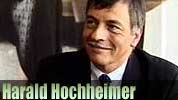 One of the leading insiders of the German Fashion industry is Harald Hochheimer, who gave an in-depth analysis of the impact of Chinese industry and markets.