Horse in the Year of the Monkey
Horses are the country leaders in Australia, France, England, Germany, Italy, Egypt and Turkey, but overall, the Year of the Goat wasn't that great.
That was the very first general outlook for all signs on the 2016 / 2017 Monkey Year.
Horses
in the limelight
Forbes has named Jennifer Lawrence as the top earning female in Hollywood and in England Sam Allardyce did resign as the new manager of the national football team after only 67 days.
Fernando Santos has won the Football Eurocup with Portugal while all those Horse politicians are facing trouble. Edogan saw a coup, David Cameron resigned, Hollande suffers from Terror and also Angela Merkel has problems.
Halle Berry has announced her divorce from "Snake" Olivier Martinez while Nicole Scherzinger is now getting entertained by Tennis "Goat" Grigor Dimitrov.
Jennifer Lawrence has blamed Hollywood on sexism and lower wages for women.
Chinese Horoscope for the Horses in the 2016 Monkey Year
In particular the "Iron Horse" Mike Tyson is having bad memories when looking back at the past two Monkey Years in 2004 and in 1992, when he was sentenced to six years in jail for having raped a Miss Black America contestant.
And in 2004 Tyson got knocked out by Brixton Ox Danny Williams while also Angela Merkel was having a year full of obstacles.
And overall, one has to say, that the spirit of the Monkey and the Horse are so very different, that any decent understanding between those two should be considered as a great surprise.
In politics we saw Condoleezza Rice having frequent disputes with "Monkey" Don Rumsfeld and unforgettable remains Nipplegate when "Monkey" Justin Timberlake had a go at Janet Jackson.
In fact the wild and tiring game of the Monkey seems to drive the Horse nuts and they are having problems to catch a clue.
Helpful would certainly be a bit more flexibility, but that is easier said than done for a Horse Year born, whose core strength is their steadiness and endurance, which will help them to through to the much more promising year of the Rooster in 2017.
Until then the Year of the Monkey is going to be a wild one in which also the Horses will be having their opportunities, but they will have to be very smart in order to capitalize on them under turmoil conditions just like Nelson Mandela in 1992.

Horse Symbol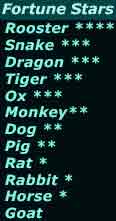 ... the life of a Horse .... the hardest workers
In China they say, that the Horse does always find his way home, what may explain their tremendous role in global politics.
Back in the 2008 Rat Year Nelson Mandela successor Thabo Mbeki got replaced by Jacob Zuma, the third consecutive Horse year born President in South Africa.
Germany saw three Chancellors with Helmut Schmidt, Helmut Kohl and Angela Merkel covering 30 years of leadership.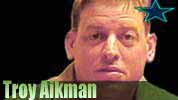 Francois Hollande, David Cameron, Enrico Letta, Angela Merkel, Erdogan, General Sisi, Hugo Chávez, Joe Biden, Carly Fiorina, Condoleeza Rice, Malcolm Turnbull, Ice T, Janet Jackson, Jimi Hendrix, Rita Ora, James Cameron, Martin Scorsese, Kevin Costner, Ashton Kutcher, Emma Watson, Halle Berry, Jennifer Lawrence, Caroline Wozniacki, Chris Evert, Mike Tyson, Kobe Bryant, Dirk Nowitzki,
Troy Aikman
,
Daryl Johnston
,
Jerry Jones
, Bernie Ecclestone, Alexander Lukaschenko, Dmitry Rybolovlev, Roman Abramovich ...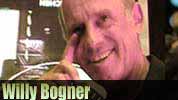 Rooster, Pig and Dragon year born are the most interesting candidates, but there are also several other promising options to choose from.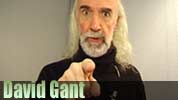 Germans and Russians love all those, who are born in a year of the Horse. And in China the Horse is highly popular, because it is widely believed, that it will always find it's way home.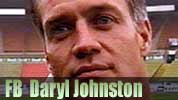 Dallas Cowboys
Daryl Johnston
had his most successful period in the extremely long Rooster year of 1993/1994 in which he had won two Super Bowls alongside
Troy Aikman
and "Flying Rooster" Emmitt Smith.