Welcome to Travels

News, videos, photos, stories
The BBC and other media sources are warning of travels to the UAE where irrational prosecution has sentenced a UK tourist to 4 years in prison after Dubai customs had spotted 0.003g cannabis stuck to his shoe. Also the possession of pain killers and other ordinary medicine is triggering lengthy jail sentences.
Turkey is now offering separate beaches for Muslims and on Creta islanders have demonstrated against vandalizing young British tourists who enjoy drinking, fighting and fornicating in the streets at night.
Ryanair sold 1 million tickets for 1 cent with all taxes and fees covered.
The U.S. Travel industry suffers from a steady decline since Sep 11 since more and more foreign tourists feel widely discouraged from aggressive immigration officers and up to 8 hours of waiting.
Travel Videos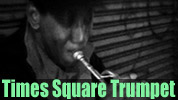 Listen to a philosopher and trumpet player in New York.
Sri Lanka movie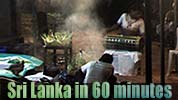 The real Sri Lanka in 60 minutes - a land like no other.
Video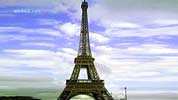 Here`s photos from the fall in romantic Paris and a video with Place de Pigalle bar singer legend Pierre Carre.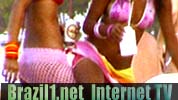 Photos and videos from Brazil. See the Carnival in Rio and the Amazon River with the Rio Negro in Manaus.
More Travel videos
Eco Luxury Holidays at The Racha
Video
Malaysia Tourism & Investment
Video
Hospitality & Travel Show Phuket
See the video
Turtle Funk
Fun Video
Haputale Love Sri Lanka
Video
Travel links
talesofasia.com exceptional Travel Blog for East Asia