The Goat Year 2015
Another Tennis year is over and here's the impressive score board of the Ladies with an update that includes the win of "Dog" Flavia Panetta, who has won the U.S. Open just like "Dog" Justine Henin in the last year of the Goat against a Pig year born player, with the name Kim Clijsters. In 2015 "Pig" Roberta Vinci had been the loser after her sensational win against "Rooster" Serena Williams.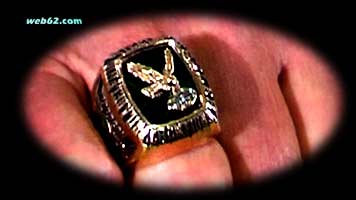 Super Bowl 50
The Oxen Bowl
The Conference battle saw an exciting constellation with two Oxen beating two Dragons when Ron Rivera took out "Dragon" Bruce Arians after Gary Kubiak had kept "Dragon" Big Bill Belichik down.
On the field the two "Snakes" Cam Newton and Tom Brady got defeated by "Dragon" Peyton while "Goat" Carson had fumbled poorly, so that San Fran saw a transition night from the Goat to the Monkey year with the very first duel of two head coaches, that were born under the same Chinese symbol.
The Snake year born were big in the NFL. Chris Martin and Coldplay did the half-time show and good quarterbacks were Cam Newton and Tom Brady.
Here's the outlook on the NFL head coach situation.
Young Rats shine
German-Jamaican Dustin Brown has knocked Tiger Rafael Nadal off the the Wimbledon courts and he seems bound to become the next superstar in Jamaica and Germany. At the same time Lewis Hamilton seems to be back on track for his next Formula 1 championship while also dating Super Dragon Rihanna, in fact a perfect match.
Dogs run CF Barcelona
After Pep Guardiola the CF Barcelona has now a second top Champions League winning coach with Luis Enrique and both of them were born in a year of the Dog.
Trouble for Rats
Swiss FIFA boss Don Joseph Blatter is only one out of several Rat year born VIPs in trouble. A few days ago also Russian oligarch Sergei Polonsky was taken from his paradise island in Cambodia into a special FSB prison in Moscow while Lewis Hamilton got robbed of a clear F1 victory in Monaco by his own Mercedes team.
Super Bowl 49
The Dragon Bowl
At the very end of the Horse year Super Bowl was won as expected by Patriot's head coach Dragon Bill Belichick with his QB Snake Brady against the Seahawks with Dragon Russell Wilson and his Rabbit coach Pete Carroll when Corner Malcolm Horse Butler caught the match breaking interception.
Have a look at a special analysis of this NFL seasons' head coaches.
The Horse Year 2014
Rats have been the winning symbol of the Horse Year with Briton Lewis Hamilton as the Formula 1 Champion, German Juergen Loew as FIFA World Cup winner, German Patriot Sebastian Vollmer as Super Bowl Champ, Martin Kaymer a No. 1 in Golf and Kate Perry shining bright at Super Bowl.
Rabbits Formula 1 Champion Sebastian Vettel and several others had a false start into the year of the Horse as well as the Goats, with Mick Jagger, L'Wren Scott, Jenson Button, Kimi Raikoenen and several others. Read More
Rooster were the first big winners with 2 prime Oscars for Matthew McConaughey as best actor while Cate Blanchett took the best actress Oscar. Read more