Rooster in the Year of the Monkey
Most Rooster had a decent Goat Year and now the Monkey is turning this world into a much more funky and dynamic one. And that was the first outlook on the 2016 Monkey Year for all Chinese Zodiac symbols.
Rooster
in the limelight
Paul Pogba has become the most expensive soccer player in the world with his $120m transfer to ManUnited.
Russian millionaire Egor Tarabasov has conquered Tigress Lindsay Lohan
Antonio Conte does impress with Italy at the Euro Cup and after that he is bound to get very rich at the FC Chelsea.
Garbiñe Muguruza has won the French Open against Serena Williams.
Rodrigo Duterte became the new president of the Philippines and he started off with hunting journalists.
Serena Williams has lost her final at the Australian Open against Snake Angie Kerber and a week later Beyonce had impressed at Super Bowl 50.
The American NFL season has ended without any significant success for the Rooster symbol.
Zinedine Zidane has become the new manager of Real Madrid.
Aung San Suu Kyi has won the election in Myanmar.
German Legend Football legend Franz Beckenbauer is under investigations for alleged misconduct by FIFA while the FBI has caught Mexican El Chapo Joaquín Guzmán.
Chinese Horoscope for Rooster in the 2016 Monkey Year
Since the last year of the Monkey in 2004 it was again Roger Federer who stood out with 3 Grand Slam titles while Serena Williams wasn`t too well unlike Renée Zellweger, who has won an Oscar for the best supporting role.
Usually a Year of the Monkey can be a challenging one in particular for male Rooster, while the Rooster Ladies may find 2016 a lot easier as they tend to be more flexible and radical, what will appeal to the ruling Monkey.
In fact most Monkey males seem to love Rooster Ladies passionately as shown by Michael Douglas and his amazing Catherine Zeta-Jones.
But despite all these preferences, the wild game of the radical Monkey is like to be a tricky one what doesn't make 2016 to easy.
A lot of provocation and testing can be expected, but once the Rooster will come up with the same precision as Roger Federer their chances for big wins are not to bad at all.
And certainly they should be looking happily forward to their big year of the Rooster in 2017, so that it would make great sense to convert the current Year 2016 into a a useful stepping stone.
Obviously the years of the Monkey are highly sociable and full of action, so that a lot of Rooster will be feeling well entertained.

The Rooster Symbol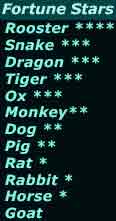 T... the life of a Rooster .... the desire to fly
Michael "Monkey" Douglas is very happy with his Catherine Zeta Jones, because he is now with the most passionate symbol available. Before he was reported to be seeking help in therapy to cure his urge for having sex.
The Chinese call the Rooster "Yo" as it stands for "ji" what means pride.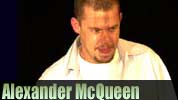 Beyoncé, Jay Z, Britney Spears, Paris Hilton, Jennifer Lopez, Macey Grey, Russel Simmons, Quincy Jones, Natalie Portman, Nicole Ritchie, Christiane Amanpour, Larry King, Karl Lagerfeld, Catherine Zeta-Jones, Cate Blanchett, Daniel Day-Lewis, Serena Williams, Steffi Graf, Roger Federer, Franz Beckenbauer, Zlatan Ibrahimovic, Caleb Followill, Linus Torvalds, Alexander McQueen ...
More famous Rooster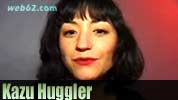 Monkey and Goat year born are superb for Rooster Ladies, but many go wrong like Renèe Zellwegger and Paris Hilton who love strong looking Ox males like George Clooney.
Male Rooster would be fine with an Ox or Horse girl.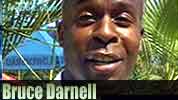 Fashion and Glam must have been made for Rooster with so many of them enjoying it or even being an active part of it.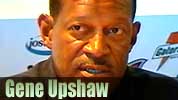 Rooster is always good for some entertaining headlines and find out about their very best years inside the Rooster blog.