Michael Early

C Buffalo Bills
During the NFL Europe season 2000 Michael Early had been standing a bit in the shadow of Chris Brymer, who was regarded as an important candidate by the Dallas Cowboys at that time.
In season 2001 he played in all games.
In the NFL Michael Early had been for one year with the Buffalo Bills and one year with the Vikings but without being on any game.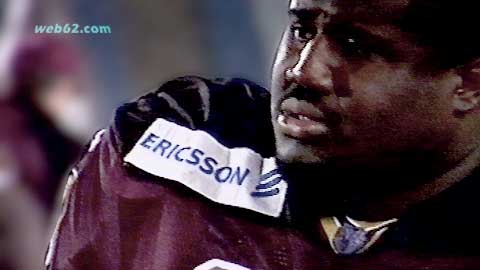 Michael Early Buffalo Bills
Born on June 2, 1977
College: Norfolk State
Height: 6-2
Weight: 305
Michael Early 2000 videos
Michael Early @ World Bowl 2000
Video 1
Video 2
Video 3
Video 4
Video 5
Michael Early vs. Amsterdam Admirals
Video
Michael Early vs. Barcelona Dragons
Video
Michael Early vs. Berlin Thunder
Video
Michael Early vs. Frankfurt Galaxy
Video
Michael Early vs. Scottish Claymores
Video
Michael Earrly 2001 videos
Michael Early @ Fire vs. Amsterdam Admirals
Video 1 | Video 2
Michael Early @ Fire vs. Frankfurt Galaxy
Video
Michael Early @ Fire vs. Barcelona Dragons
Video
Michael Early @ Fire vs. Scottish Claymores
Video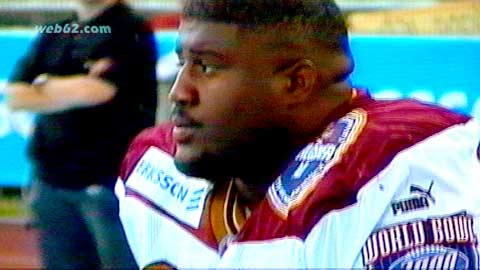 Michael Early Buffalo Bills