Rhein Fire

Team 2002
Super Bowl winner TE Darnell Dinkins had been one of the forthcoming NFL stars of the Rhein Fire 2002 squad, which was the last one, that was able to reach a World Bowl.
On board were the two superb running backs Tony Taylor and Jamal Robertson as well as a strong defense with the great Clinton Hart.
Jordan Younger, Ben Adams, Cedric Donaldson, Anthony Doghmi and other veterans had come back in the Fire and the videos from the welcome party showed offense and defense in a great mood.
Special were also German National player Patrick Venzke, who was allocated by the Jaguars and the 6-foot-3, 311-pound guard Al Jackson, who had been another smart contribution by the Dallas Cowboys.
Adams | Alston | Amaya | Brown | Burgsmueller | Claybrooks | Cloman | Cooper | Dinkins | Doghmi | Hart | Jackson | Dirk Johnson | Johnson T. | Keith | Lano | Martin | Miller B. | Moreland | Ojo | Ojo | Robertson | Robinson | Sadler | Smith J. | Taylor | Tuitele | Venzke | Witzcak | Yancy | Younger
Rhein Fire 2002 videos
2002 Season Opening Party - Defense
Video
2002 Season Opening Party - Offense
Video


QB Tee Martin
A fine season it had been for Steelers quarterback Tee Martin, who had triggered large expectations after he was well introduced by the League.
But then his first few games he wasn't doing that well, but he had two excellent running backs, who had bailed him out until he had started to improve.
Rhein Fire Players 2002

WR Jimmy Robinson
Jimmy Robinson had been the best receiver of the season with 33 catches for 358 yards and 3 touchdowns, but sadly enough, he couldn't find work in the NFL.
Born on November 22 in 1976
College: Kentucky
DB Clinton Hart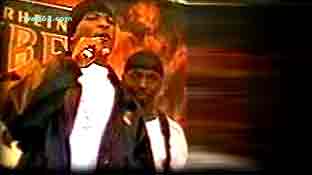 Clinton Hart had a fabulous NFL career after his Fire trip when the Eagles took him for two seasons. From there he went to the San Diego Chargers for 6 seasons and to the St. Louis Rams for one season before he retired at the Omaha Nighthawks after 333 tackles, 10 interceptions, 2 sacks and 2 forced fumbles.
Born on July 20, 1977 in Dade City, Florida
College: Central Florida CC
Height: 6-0
Weight: 208
WR Scott Cloman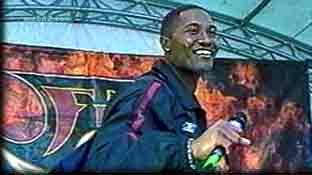 Scott Cloman had been the second best receiver of the season with 29 catches for 374 yards and 1 touchdown. In fact he had started well into the season with his TD in week 1 against the Admirals and 7 catches for 125 yards.
Interview
Video
Born on November 6, 1975
College: Southern
Height: 6-2
Weight: 201
DB Adrian Sadler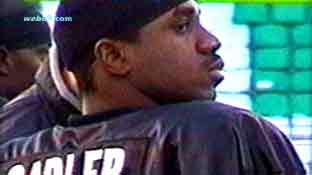 Adrian Sadler had impressed in week 2 of season 2002 while securing the win against the Claymores with a fine interception against QB Scott Dreisbach.
Interview
Video
Born on March 10, 1978
College: Rice
Height: 5-9
Weight: 184
WR Onomo Ojo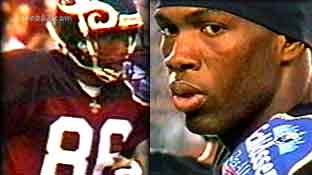 Receiver Onomo Ojo had spent the NFL 2001 season with the New Orleans Saints, who had allocated him to the Rhein Fire, where he didn't shine bright enough to catch a roster spot down in New Orleans.
Born on June 3, 1977 in San Francisco, CA
College: California-Davis
Height: 6-4
Weight: 205
WR Corey Alston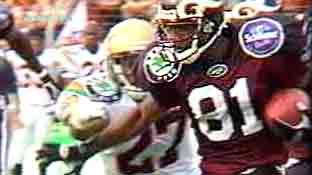 Wide receiver Corey Alston did come from the New York Jets where he had spent one NFL season without being on any game.
Born on August 26 in 1979
College: Western Michigan
Height: 6-1
Weight: 213
C Dustin Keith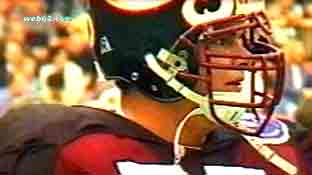 Center Dustin Keith from the Dallas Cowboys had raised high flying hopes among female fans by introducing himself with "Young, sexy and available..." So no surprise, that he was delighted to return in 2003.
Born on August 8 in 1976
College: Virginia
Height: 6-5
Weight: 195
S Greg Brown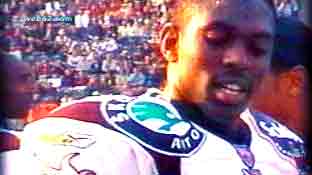 Safety Greg Brown has played for two seasons in the Fire in 2002 and in 2003 when he was been mentioned as a key player after he had gathered some experience at the Denver Broncos.
Born on on July 30 in 1979
College: Texas
Height: 5-2
Weight: 2130
P Dirk Johnson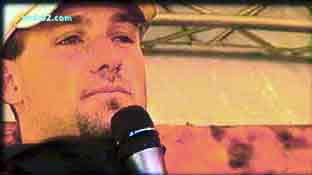 Punter Dirk Johnson had been with Rhein Fire 2000 and he played many years in the NFL, for example for the Eagles, the Arizona Cardinals, the Chicago Bears and the Tampa Bay Buccaneers for a total of 15,914 punt yards and 372 punts.
K Jason Witczak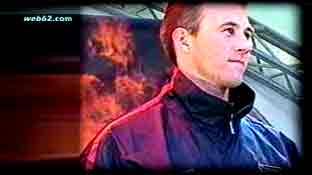 Kicker Jason Witczak had come from the Tennessee Titans. But back in NFL he couldn't catch a spot and he went to play for several teams in the Arena League.
Born on May 24, 1978
College: Southeast Missouri State
Height: 6-1
Weight: 195