Rhein Fire

Team 2005
Most fans can't enjoy remembering a season as dismal as 2005 with hardly any real victory and with the resignation of head coach Pete Kuharchek, what leaves only some outstanding performances by RB Joe Smith and CB Blue Adams as some sort of positive memories.
Overall it had been a dismal season for Pete Kuharchek, who had even been only a few inches away from a win against the Galaxy.
But some very poor quarterback performances had not given the team much of a chance during the entire season, in which most of the weight was carried by RB Joe Smith.
Adams | Anderson | Curry | Buhl | Diedrick | Dorsch | Freeman | Gilbert | Hall | James | Martinez | McBrien | Mcintyre | Miree | Nash | Rader | Robinson | Smith | Strong | Thomas | Walker | Yancy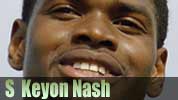 Keyon Nash came to Europe with great plans.
Video interview, photos and story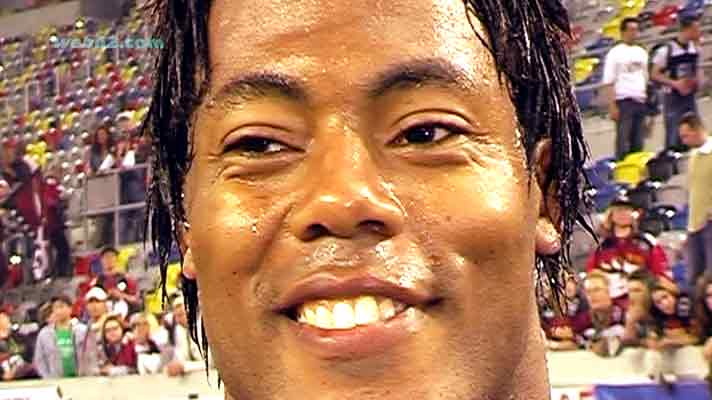 RB Joe Smith
In 2005 running back Joe Smith had been the most impressive player.
Rhein Fire 2005 Players
QB Scott McBrien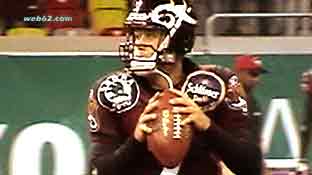 Quarterback Scott McBrien was tested by the Green Bay Packers at Rhein Fire where he had introduced himself with 13 touchdowns and 12 interceptions, what was the end of his NFL ambitions.
Born on February 14, 1980
College: Rockville, Maryland
Height: 6-1
Weight: 182
WR Cedric James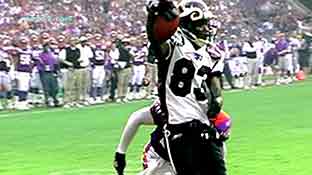 Receiver Cedric James had shown a good game against the Galaxy and in the NFL he has been with the Vikings for two NFL seasons and for one year with the Patriots and one year with the Dallas Cowboys.
Born on March 19, 1979 in Fort Worth, Texas
College: Texas Christian
Height: 6-1
Weight: 197
Greg Scott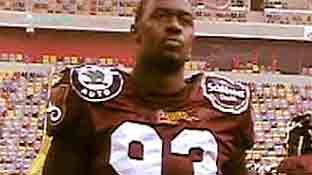 Former Redskins and Bengals DE Greg Scott was sent into the 2005 Fire. During his NFL career Greg Scott had been on 14 games in which he had shown 2 sacks and 32 tackles.
Born on October 2, 1979 in Franklin, Virginia
College: Hampton
Height: 6-4
Weight: 293
Morgan Pears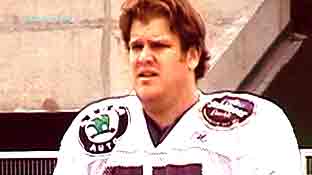 Season 2005 saw Morgan Pears, who was allocated by the New York Giants, where he has played in two games.
Born on May 4, 1980 in Los Angeles, CA
College: Colorado State
Height: 6-6
Weight: 332
>
K Nicholas Setta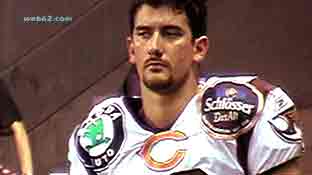 Kicker Nicholas Setta has played for the Rhein Fire in 2005, what didn't help to land a job in the NFL. In fact he missed a 43 yards field goal attempt for the Rhein Fire against Frankfurt Galaxy by the end of the 4rth Q in w5, what had been another sad experience for him and the fans.
After the season he got fired at the Bears and Nicholas Setta moved on to the Cleveland Browns.
Born on August 10 in 1977 in Columbus, NE
College: North Dakota
Height: 6-6
Weight: 277
QB Andy Hall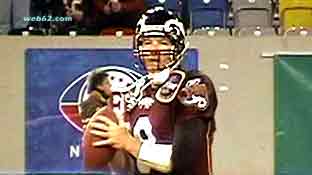 Rhein Fire 2005 had qb Andy Hall, who had spent the NFL Season 2005 at the Philadelphia Eagles.
Born on November 26 in 1980 in Cheraw, South Carolina
College: Delaware
Height: 6-1
Weight: 218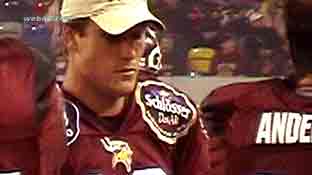 Rhein Fire 2005 saw qb Jason Fife, who had been on the practise squads of several NFL teams in addition to Arena League experiences at the Dallas Desperados and the Las Vegas Gladiators. In 2005 the NFL had moved Jason Fife from the Fire to the Admirals, where he did win the World Bowl.
Born on January 23 in 1981 in San Bernardino, California
College: Oregon
Height: 6-4
Weight: 225
DE Demetrios Walker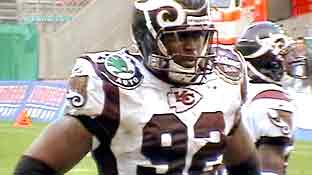 Demetrios Walker wurde von Chiefs GM Carl D. Peterson persönlich in die NFL Europe entsendet.
Geboren am 21. April 1981
College: Middle Tennessee State
Height: 6-4
Weight: 225