The Music Channel with Boy George
Boy George in Thailand

A DJ on Bangla Road
In 2016 Boy George has no more DJ dates and the focus is on bringing back Culture Club to the stages.
A while ago the controversial English musician, DJ and pop legend Boy George had come all the way down to rhe popular Seduction Night Club on Bangla Road for a DJ set in to Patong, Phuket for a first time in his life during his Asian tour.
And it was all worth it as his music selection had been superb as well as his personal show before the set, when the two TV crews had to wait for some two hours until Boy George had completed his obviously complicated and highly creative visual tuning, which could easily impress make up artists and body painters in the Film industry.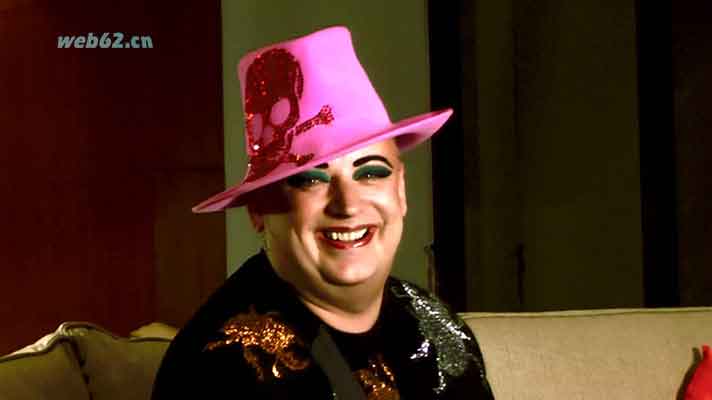 Boy George in Thailand
Watch the Boy George Patong show and interview video
Boy George Fashion
In terms of his personal Fashion Boy George truly reminds of fellow Brit John Galliano, who would be well off considering him for the catwalk on one bright day in the future.
Apart from that Boy George declares himself as a vivid fan of Vivienne Westwood and Alexander McQueen had been nothing less than a genius for him.
Instead Boy George had rejected outfits created and proposed by Malcolm McLaren during the days of the BowWowWow project which had brought together two of London's at that time most trend setting artists.
Before McLaren had been involved in the look of Punk as the manager and organizer of the Sex Pistols and the great Rock n' Roll swindle when Boy George was about to get ready to gun for No.1 slots on the Billboard and elsewhere with no one less than Madonna and Michael Jackson.
#World Cup South Africa
Boy George had proposed to boycott the World Cup in South Africa for taking a stand against people getting arrested for being gay, like in Malawi, where two gay guys were sentenced to 14 years imprisonment. Luckily Ban Ki Moon had intervened and in an act of "grace" the President of Malawi did release them under international pressure.
#Malcolm McLaren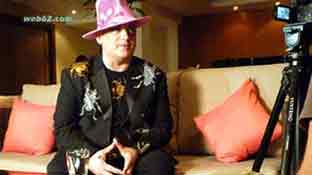 Malcolm MacLaren and Vivienne Westwood had given a lot of inspiration to Boy George, but when in came to his outfit, he had insisted on wearing his own "gorgeous look".
#Adrian Sherwood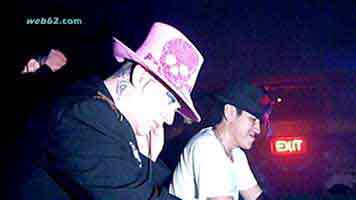 Adrian Sherwood would be more than welcome to look into the sound of Boy George, however there seem to be some certain resentments that might prevent him from doing a remix of "Do you really dub me ...