Rhein Fire
Welcome to Rhein Fire videos, photos, stories, cheerleader pictures and player portraits such as from Bill Schroeder, Jason Tucker and many other NFL starters.
Jim Tomsula & Fred Jackson
Absolutely large was the excitement among die hard Rhein Fire fans about Fred Jackson's move to a Super Bowl 50 contestant in Seattle and the initial success of Jim Tomsula at the 49ers, who had failed to guide them through a difficult period of refurbishment.
At the same time all eyes were on running back Fred Jackson at the Seattle Seahawks after his great 2014 season at the Buffalo Bills, during which he had added some more 525 yards and two touchdowns to his impressive NFL records.
That's why it would have been the ultimate dream for the Rhein Fire possey to see the Seahawks and the 49ers playing Super Bowl 50. But sadly enough, there were 30 other teams in their way.
Rhein Fire Super Bowl safeties on video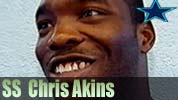 In season 2004 former Dallas Cowboys safety Chris Akins has won Super Bowl XXXVIII at the Patriots, where he had played in 11 games.
Videos, interview, photos & story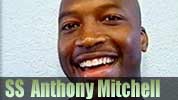 Safety Anthony Mitchell has won Super Bowl 2000 with the Baltimore Ravens.
Videos, interview, photos & story
Rhein Fire videos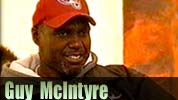 It had been an honor for the Rhein Fire, to have a true NFL champion like Guy McIntyre around.
He had been on the field for Bill Walsh supporting Joe Montana and Jerry Rice while writing 49ers Football history with 5 Pro-Bowl appearances and 3 Super Bowls.
Watch the video interview and see the photos and story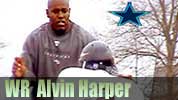 Dallas Cowboys receiver legend Alvin Harper had come to train the Rhein Fire receivers.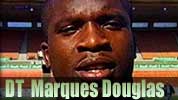 World Bowl 2000 Champion DT Marques Douglas had earned a Pro-Bowl nomination at the Baltimore Ravens before he went to the 49ers.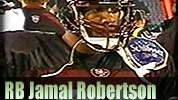 A sad 49ers season 2004 saw the NFL Europe veterans Jamal Robertson, Matt Stanley, Bosley Allen and Richard Yancy.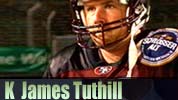 Kicker James Tuthill had never really made it at the 49ers until he was moved to the Packers.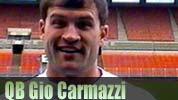 49ers qb hopeful Gio Carmazzi had played for the Rhein Fire in 2001.
Photos, story and video interview
Rhein Fire GM Sammy Schmale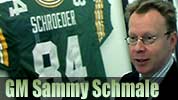 GM Sammy Schmale gave an introduction to the history of the Rhein Fire talking also about their top receivers Marcus Robinson and Bill Schroeder.
Jim Tomsula and Fred Jackson
Watch Internet TV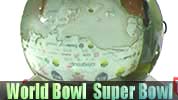 Enjoy
our NFL Football videos
Super Bowl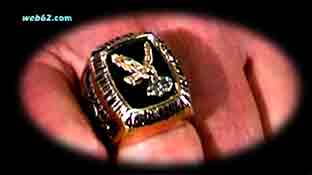 Read
some very special Chinese Horoscope analysis of the Super Bowl chances for each team.
Now at Dr. Wu's Chinese NFL Horoscope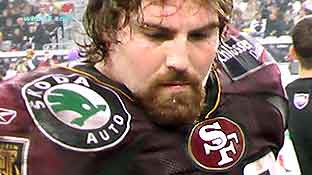 Rhein Fire's 2006
guard Harvey Dahl
had been with the 49ers for several years until he went to start for the Rams.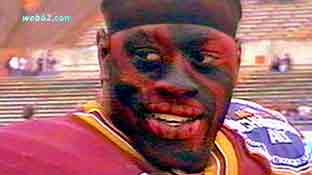 Defense had been a philosophy at Rhein Fire and no surprise, that their World Bowl 2000 champions
Michael Early
,
Marques Dougles
and
Kelly Gregg
had stabilized the Ravens while
Nick Ferguson
had become one of the best @ the Denver Broncos.
David Washington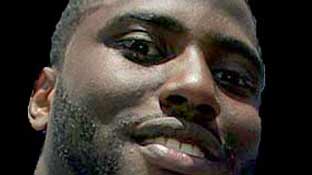 Rhein Fire fans were excited about seeing Denzel Washington's son
John David Washington
, who had come to the team as their new running back hope.