Rhein Fire team 2006
By the end of the season the team had almost made it into the World Bowl and with a 6-4 they were only one win away from their goal.
Akah | Austin | Blair | Bowenkamp | Chang | Curry | Dahl | Dorsch | Fontenot | Halterman | Helms | Henson | Hunt | Jackson | Kimrin | Lancaster | Kracalik | Lewis | Robinson | Samp | Shabazz | Spann | T.Smith | Z.Smith | Starling | Steitz | Strong | Ville | Whitaker | Yancy
All Rhein Fire players
Check out over 200 Rhein Fire player photos with information.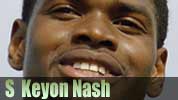 Keyon Nash had come to Europe with some great expectations.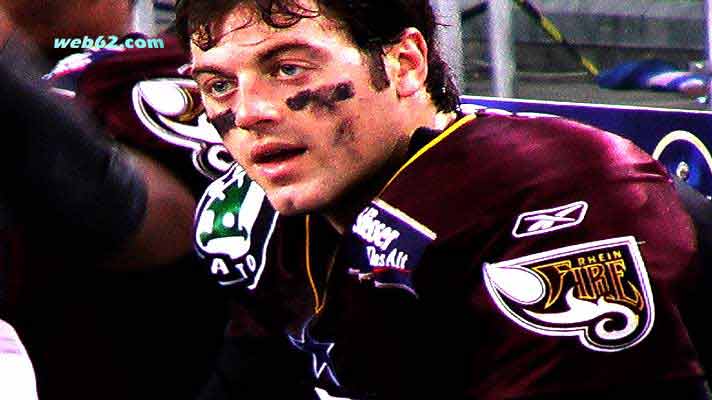 QB Drew Henson
The 2006 quarterback Drew Henson had not been able to impress in all of his games.
Rhein Fire 2006 Players
Therrian Fontenot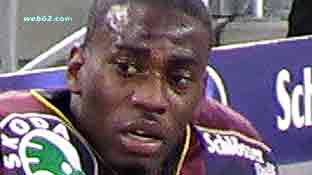 Therrian Fontenot
had been for one NFL season with the Green Bay Packers and for another one with the Cleveland Browns.
Born on June 20 in 1982
College: Fresno State
Height: 5-11
Weight: 185
G Nick Steitz 49ers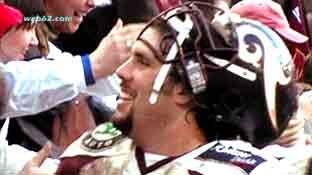 Guard
Nick Steitz
had been with the 49ers, the Washington Redskins and the New England Patriots during his NFL career, during which he had never made it on a team.
Born in Los Banos, California on August 18, 1982
College: Oregon
Height: 6-3
Weight: 306
WR Chris Samp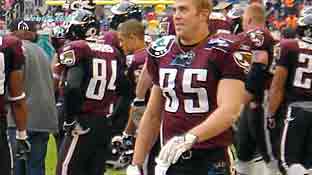 Receiver
Chris Samp
had earned himself a roster spot at the Carolina Panthers for the 2006 NFL season, but in the end he did not see any playing time.
Born on July 12 in 1980
College: Winona State
Height: 6-3
Weight: 217
RB Jacque Lewis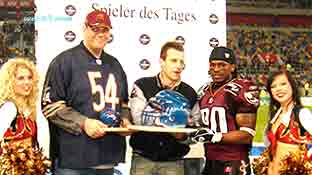 Jacque Lewis
had earned Rhein Fire MVP of the day honors in week 6 with his TD and 6 carries for 37 yards gain, but in the NFL Jacque Lewis could not find a team.
Born on March 10 in 1982
College: North Carolina
Height: 5-10
Weight: 192
CB Antwain Spann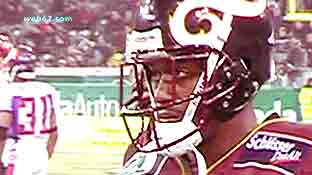 Antwain Spann
had been with the New England Patriots for 3 seasons where 13 tackles were recorded.
Born in Oceanside, California on February 22, 1983
College: Louisiana-Lafayette
Height: 6-0
Weight: 195
DT Ja'Warren Blair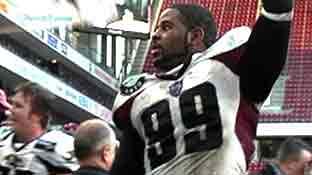 Defensive tackle
Ja'Warren Blair
was trying hard to get NFL teams interested in his talents, but in the end his NFL Europe campaign has been his career highlight.
Born on August 10 in 1977 in Columbus, NE
College: East Carolina
Height: 6-6
Weight: 300
T Mike Kracalik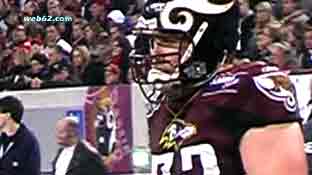 Tackle
Mike Kracalik
had been for 4seasons with the Baltimore Ravens.
Born in San Diego, CA on September 8 in 1982
College: San Diego State
Height: 6-8
Weight: 335

DE Sacha Lancaster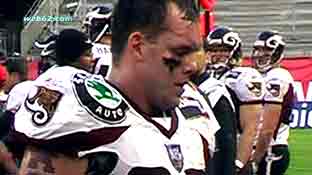 Defensive end Sacha Lancaster never made it in the NFL, but he became a star at the Razorbacks. In 2015 Sacha Lancaster was arrested at the Maumelle High School parking lot for selling drugs.
Born on March 29 in 1979
College: North Dakota
Height: 6-2
Weight: 246

C Rob Hunt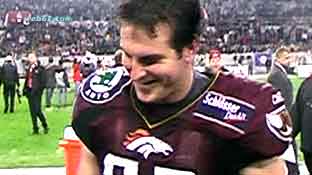 Denver Broncos Center
Rob Hunt
had spent 2 seasons in the NFL without being on any game.
Born on March 3 in 1981
College: North Dakota State
Height: 6-4
Weight: 301