Pete Kuharchek

Rhein Fire head coach
Pete Kuharchek had left the Rhein Fire in 2005 after an unlucky season and after having been for 8 years with the Duesseldorf team.
In fact a very sad moment for the fans as Pete Kuharchek had been a solid factor for the team and the organization, where he was very much liked by everyone, who had been supporting the team.
As head coach Pete Kuharchek had reached 2 World Bowls and as the defensive coordinator for Galen Hall he had won two titles in 1998 and 2000.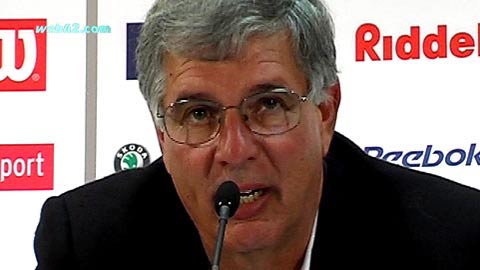 Head coach Pete Kuharchek
Pete Kuharchek videos
Interview 2003
Video
Season 2002 World Bowl
Video
Interview 2002
Video 1 Video 2
Interview 2002
Video
Interview 2001
Video 1 Video 2 Video 3
Comment on Graffiti
Video
World Bowl 2000 Claymores vs. Rhein Fire
Video 1
Video 2
Video 3
Video 4
Video 5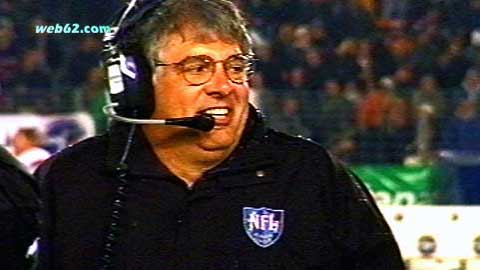 Head coach Pete Kuharchek