Nick Ferguson
SS Denver Broncos
Nick Ferguson had been one of the top key players at Rhein Fire in 1999 and in the World Bowl winning season 2000.
So no surprise, that the mighty Denver Broncos had wanted him from 2003 until 2007.
Before he had already impressed at the New York Jets from 2000 until 2002 when starting in 7 games and scoring 1 big interception.
Earlier the Buffalo Bills had not been able to see his talents while Nick Fergusson completed his impressive NFL career at the Houston Texans in 2009.
Being moved from the CB position to SS had been very beneficial for him resulting in some stunning 65 tackles and 12 assists in the first 13 games for the Denver Broncos during season 2005.
Also 4 interceptions had been added to his 2005 records.
Overall some 394 tackles, 1 sack, 7 forced fumbles and 7 interceptions have become a proud record of the incredibly creative Nick Ferguson.
During his 10 NFL seasons he had started in 55 of his 132 games.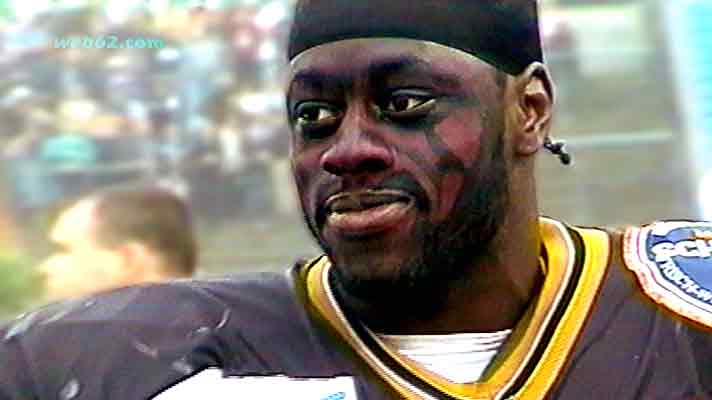 Nick Ferguson Denver Broncos
Born on November 27, 1974 in Miami, Florida
College: Georgia Tech
Height: 5-11
Weight: 204
Nick Ferguson videos
Nick Ferguson @ World Bowl 2000
Video 1
Video 2
Video 3
Video 4
Video 5
Nick Ferguson vs. Amsterdam Admirals
Video
Nick Ferguson vs. Barcelona Dragons
Video
Nick Ferguson vs. Berlin Thunder
Video
Nick Ferguson vs. Frankfurt Galaxy
Video
Nick Ferguson vs. Scottish Claymores
Video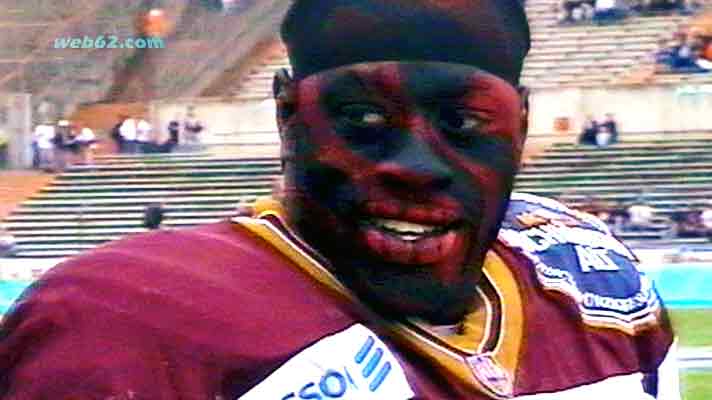 Nick Ferguson Denver Broncos