Goats are natural born creators, who have given the world Windows, Apple, Atari besides their impact not only on the Beatles, Stones and Pink Floyd.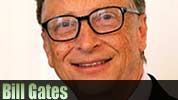 Anderson Cooper, Jimmy Kimmel, Yingluck Shinawatra, Bill Gates, Steve Jobs, Art Blakey, Billy Idol, Kurt Cobain, Eddie Van Halen, George Harrison, Jim Morrison, Jimmy Page, Keith Richards, Mick Jagger, Nina Hagen, Norah Jones, Richard Wright, Roger Waters, Kate Hudson, Nicole Kidman, Julia Roberts, Stacy Keibler, Bruce Willis, Vin Diesel, Willem Dafoe, Heath Ledger, Mel Gibson, Pamela Anderson, Raf Simons, Alain Prost, Jenson Button, Kimi Räikkönen, Boris Becker ...
Brilliant partners are usually Rooster, Monkey and Pig who all can enjoy the vibes of a Goat as well as those from the Horse and Dragon sign groups.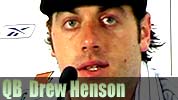 Uusually Goats are friendly and easy going folks, as long as they can live a creative life. Also Dallas Cowboys quarterback Drew Henson was described by his former Goat head coach Jim Tomsula as highly creative on the field.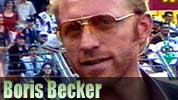 Champion
Boris Becker
did peak during the summer of the 1989 Snake year when winning Wimbledon and the U.S. Open. His impressive breakthrough at Wimbledon came at the age of 17 in a year of the Ox, when there were also legendary heavyweights such as "Pig" John McEnroe, "Dragon" Jimbo, "Rabbit" Mats Wilander and "Rat" Ivan Lendl on the court.