This is Thailand
Explore our Thailand Internet TV by visiting our Thailand1.net with photos, videos and stories.
Thailand travel news
Travelers using Air Asia are feeling harassed since the Airline has moved it's flights to Don Mueang airport, which is some 45 km away from the lovely International airport Suvarnabumi. Connections are absolutely painful and may take more than 2 hours.
The Suvarnabhumi Bangkok International Airport
is now servicing over 50 million clients per year and passengers should be there 3 hours before departure. Time to have a look
Thailand saw 11 million arrivals at Phuket International Airport in 2014 filling 70.000 hotel rooms.
Videos from Thailand
Models in Thailand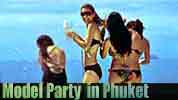 Model shooting on a million $ yacht near Phuket.
Video
Christmas in Phuket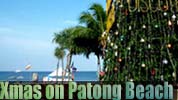 Watch a beautiful Christmas morning at Patong Beach.
Video
Thailand dangerous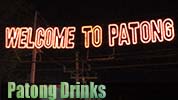 Spiked drinks have become a threat in Patong and many publications are spreading warnings. See what these drugs have done to a young family father.
Video
Animals in Thailand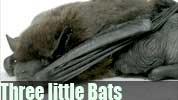 What would you do with this weeping young bat mum trying to store her two tiny babies in your apartment.
Video
Phuket Travel Show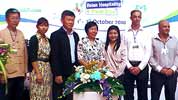 Thailand saw a fine Asian Hospitality & Travel Show in Phuket, in Bangkok and in Koh Samui powered by the Thailand' s Tourism Organization the TAT.
Australian PR operator Simon Samaan had talked about tourism and developments in Thailand and on Phuket Island, which he adores so much for it's resilient and fast growing economy.
Video interview
More videos from Thailand
Phuket had celebrated the New Year with a huge firework on Patong Beach.
Video
Thailand has some of the best beaches in the world and Island hopping with modern speed boats leads to amazing holiday experiences.
Video
A beautiful Sunset over Patong Beach
Video
Thailand Similan Islands
Video

Thailand Phi Phi Islands
Video

Thailand Phuket Beach Band Reggae Live Videos
See Video 1 and Video 2
Thailand`s Super Model Odette Jacomin @ Phuket Fashion Week
Video