49ers James Tuthill at Rhein Fire
James Tuthill

from Fire to the 49ers
James Tuthill had actually never really made it at the 49ers from where he was sent to the NFL Europe.
In fact he got waived in training camp before he went more successful at the Packers, Chargers and Redskins.
James Tuthill is also a great soccer fan, who has played for many years as a sweeper.
In week 2 of season 2001 against the Dragons he had scored a thrilling 41-yards field goal and until week 7 he had looked like a possible player of the year when later at the Admirals 3 of his potentially game-winning field goal attempts had been blocked and Rhein Fire lost in OT.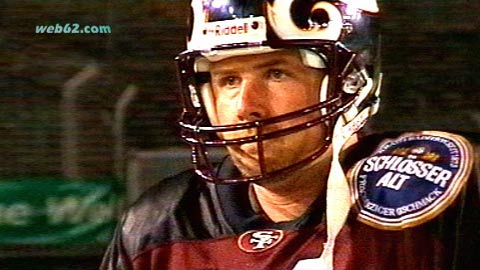 K James Tuthill 40ers
Born on March 25 in 1976
College: Cincinnati
Height: 6-2
Weight: 240
James Tuthill videos
Interview 2001/1
Video
Interview 2001/2
Video
James Tuthill @ Fire vs. Amsterdam Admirals
Video 1 | Video 2
James Tuthill @ Fire vs. Frankfurt Galaxy
Video
James Tuthill @ Fire vs. Barcelona Dragons
Video
James Tuthill @ Fire vs. Scottish Claymores
Video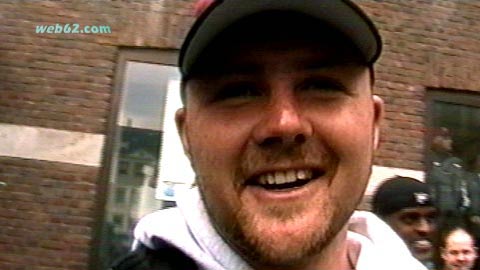 K James Tuthill 49ers