Welcome to Sri Lanka
Explore our SriLanka1.net Internet TV with many videos from Galle, Unawatuna, Hikkaduwa, Trincomalee, Colombo, Kandy, Haputale, Negombo and other legendary locations in Sri Lanka.
See loads of Sri Lanka related content, including latest news, the weather, online hotel booking and so on.
Enjoy visiting our mobile friendly SriLanka1.net to explore a few hundred photos, videos and stories.
The real Sri Lanka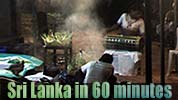 Sri Lanka, a land like no other ! That is Sri Lanka's exciting marketing slogan. And yes, they are so very right! Just watch the real Sri Lanka in 60 minutes - a fast rush through indeed, a land like no other.
Video
Tsunami Sri Lanka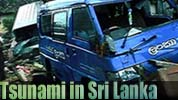 Tsunami in Sri Lanka. See the aftermath on three videos and listen to survivors, who were in jeopardy.
Kandy Dance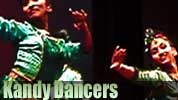 See the famous Kandyan Dance and the Fire Dancers up in Kandy.
Animals from Sri Lanka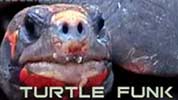 See Sri Lankan Wildlife like a milipede, caterpillar and Monitor Lizard inside this funky animal clip.
Watch the video
Ayurveda is big in Sri Lanka and here is an introduction by a famous doctor.
Watch the video
Young Fashion Designers from Sri Lanka are seeking new markets backed up by a hungry textile industry.
Video
A Negombo Beach party sponsored by Carlsberg
Video
Elephant Parade in Kandy, Sri Lanka
Video
The real Sri Lanka
The famous Unawatuna Beach was brought back by a company from Belgium.
A crazy story from Sri Lanka with photos and videos
The busy capital of Sri Lanka is Colombo, which offers a lot.
Story and photos
Beautiful Kandy calls itself the cultural center of Sri Lanka.
Photos and story
Watch Internet TV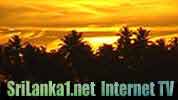 Watch two hours of
videos
from Sri Lanka.
Mahinda Rajapaksa
Mahinda Rajapaksa
, is the former President of Sri Lanka, who is still very popular among many Sri Lankans since he has won the war against the Tamil Tigers. But now he got voted out
This video shows Mahinda Rajapakse back in 2005 at the Kandy Sports Club.
Kandy Sunsets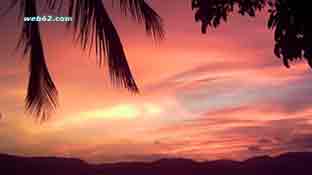 Kandy
sunsets are extremely special and beautiful.
Sri Lankan Jungle vibes with a great House track from Miami Reggae Star Carl McDonald.
Haputale Love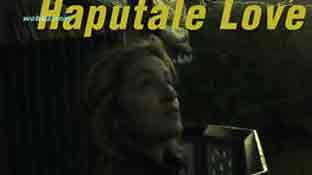 Haputale Love
is a magic morning in the tea mountains where the days begin early for Tamils and Muslims.
Dog Milkshake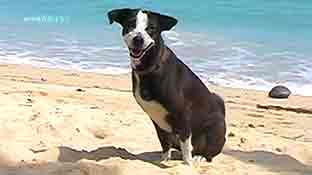 Follow the once happy dog Sri Lankan guest house dog Milkshake having a wonderful time on Unawatuna beach. She survived the Tsunami, but not some careless tourists, who enticed her to mingle on busy Galle Road.
Perehara in Kandy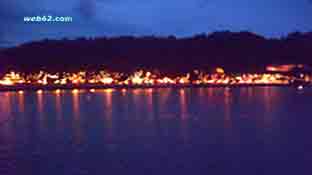 During the impressive Perehara festival the Kandy Lake looks very beautiful when reflecting the lights of the Sri Dalada Maligawa Temple and it's vicinity.
Over 100 Elephants, dancers, drummers and a complete regional ban on liqueur are other aspects of the Perehare.