Welcome to Dr. Wu's Chinese NFL Horoscope
Most NFL fans love statistics and here are some fairly shocking stats based on allocating players and head coaches to their individual 12 birth year related symbols of the Chinese Zodiac.
For example, all those 68 NFL head coaches, who were born in the years of the Pig, Monkey, Tiger and Horse have only won one single Super Bowl in 50 years.
Over the same period the two leading sign groups of the Goat and Dragon have won 20 Super Bowls at 29 appearances.
And in 2016 we saw the very first Super Bowl in history with two head coaches clashing, that were born under the same Chinese symbol, what has given the Oxen 2 more names on their success charts with now 6 wins at 12 appearances moving them on to 4rth place.
Read more about Super Bowl 50
So, if you were a team owner, from which sign group would you want to hire :-)
Latest example
The 49ers are learning another quick lesson after having replaced a head coach from the sometimes winning "Rabbit" group with Jim Tomsula from the top winning "Goat" group.
In now in fact, with Chip Kelly they have gone straight back to "Rabbit coaching" like it was under Jim Harbaugh and George Seifert.
Dragon head coaches shine
The currently perhaps most recognized head coach in the NFL seems to be Bill Belichik from the Dragon sign group, which ranks on 2 with nine Super Bowl wins thanks to Mike Shanahan and Joe Gibbs.
But also the NFL Europe has been pretty much dominated by three impressive "Dragon head coaches" with Peter Vaas, Dick Curl and Galen Hall, who have won some astonishing five World Bowls in a row from 1998 until 2002.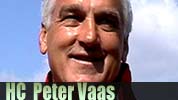 With Berlin Thunder Peter Vaas has reached three World Bowls, from which two were won from an underdog position.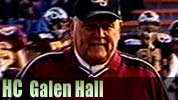 Also Rhein Fire's Galen Hall has reached three World Bowls, from which two were won at the stadium of rival Frankfurt Galaxy.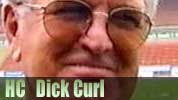 Dick Curl has won World Bowl 99 with the Frankfurt Galaxy against the powerful Barcelona Dragons.
The Rat sign group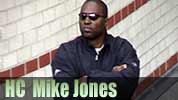 Mike Jones did win his first two World Bowls as receiver coach under "Dragon" Galen Hall. And later with Frankfurt Galaxy he won World Bowl 2006 before he lost the final in 2007 against the Hamburg Seas Devils.
The Monkey sign group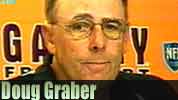 Doug Graber could win the World Bowl one time with Frankfurt Galaxy in 2003.
The Dog sign group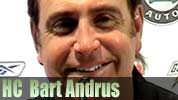 Bart Andrus has won World Bowl 2005 with his Amsterdam Admirals.
The Tiger sign group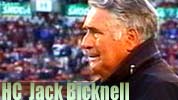 Jack Bicknell has won World Bowl 1997 with his Barcelona Dragons.