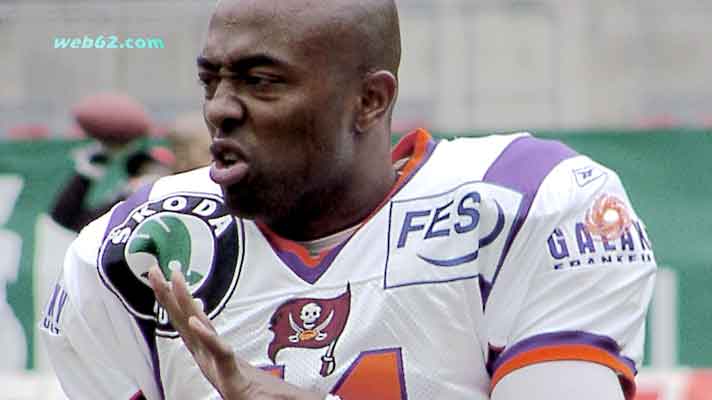 QB Akili Smith
For four NFL seasons Akili Smith was actively playing for the Bengals before the Buccaneers had decided to send him into the Frankfurt Galaxy for further evalution.
Frankfurt Galaxy Players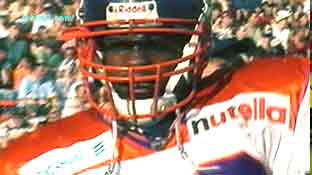 Running back Jermaine Chaney had been another top gun at Frankfurt Galaxy and he came from the Arizona Cardinals.
Fred Jones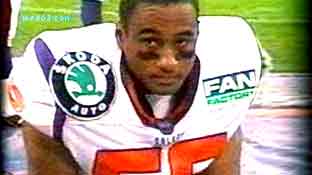 Kansas City Chiefs Fred Jones had been with Frankfurt Galaxy in Europe before he joined the team for 2003 and 2004.
His NFL career took off at the Buffalo Bills in the year 2000.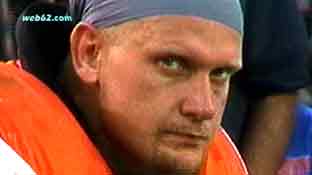 German national Football icon Werner Hippler has been with various NFL teams, where he had gathered valuable experience. In fact, Mike Jones had always liked his performance on tight end a lot, though he was still coaching for the Rhein Fire when he had dropped that friendly comment.
K Ralf Kleinmann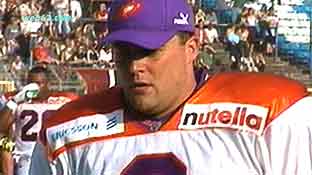 Over many seasons German kicker Ralf Kleinmann has been a very solid factor for the team, who has scored a lot of important field goals.