Quinn Gray

quarterback
From 2001 until 2007 Quinn Gray had been with the Jacksonville Jaguars where he had scored 12 touchdowns and 1328 yards, mainly during season 2007.
In 2008 Quinn Gray had played his last NFL season for the Kansas City Chiefs in 1 game scoring at least 1 touchdown.
In week 5 of the NFL Europe season 2003 Quinn Gray had to step behind James Brown, what had made him look very frustrated.
After the loss at Rhein Fire head coach Doug Graber had said, that Quinn Gray is surely not out for the season.
But Quinn Gray had received a slap in his face in week 5, when he had not even been welcome on the field for discipline reasons.
And then in week 9 Quinn Gray had helped to demolish Rhein Fire by 38-7.
After that historic win Doug Graber had explained his educational decision as a slap in the face and later on he they had won the World Bowl also against the Rhein Fire.
Video
Quinn Gray @ Frankfurt Galaxy at Rhein Fire 2003
Video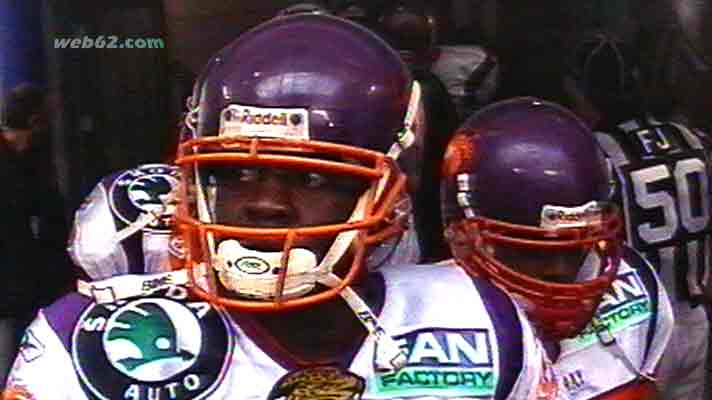 QB Quinn Gray
His competitor at Frankfurt Galaxy had been James Brown.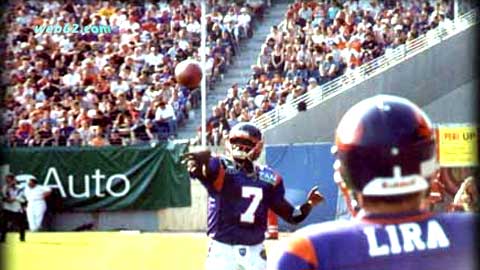 QB Quinn Gray
Born on May 21, 1979 in Fort Lauderdale, FL
College: Florida A&M
Height: 6-3
Weight: 237