Frankfurt Galaxy

The Rhein Fire 2005 games
At his first return to Duesseldorf Mike Jones had not sounded too much enthusiastic about season 2005, however two wins against Rhein Fire have made it a memorable one for most of the Galaxy fans while for his former colleague Pete Kuharchek it had been another bad loss leading to a 1:7 balance after 8 weeks.
Galaxy vs. Fire on video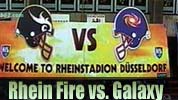 Mike Jones had not been amused despite the win at Fire.
Game video with head coach comments
After the home win against Mike Jones had said, that these are exciting times" for the Galaxy fans.
Game video with head coach comments
Watch the original game video clips from season 2005 when slow modems were the bottleneck for Internet TV.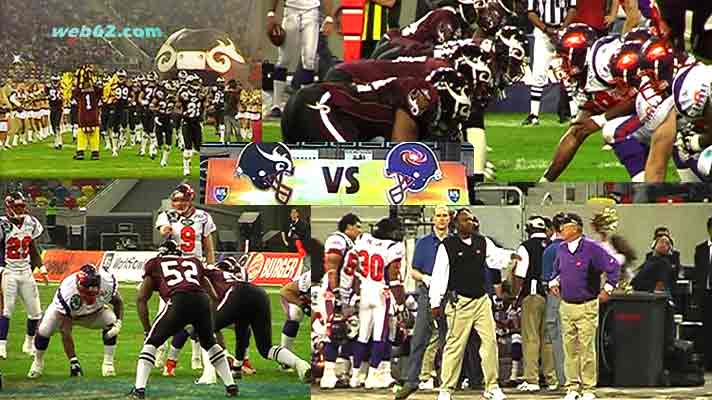 Galaxy @ Rhein Fire 2005
The game had been a clash between the two former colleagues Mike Jones and Pete Kuharchek, who both had won two World Bowls as a part pf Galen Hall`s coaching team.
Both did knew each other well, but it took Pete Kuharcheck until the second half of the game to stop the Galaxy while at the same time his quarterbacks had faild to come up with a sufficient amaount of big plays.
TD Brock Edwards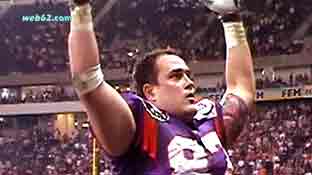 Tight end Brock Edwards has written solid Galaxy history in w5 of season 2005 when he had helped to knock out the Duesseldorf team with his two TDs.
Born on November 13 in 1981
College: Texas
Height: 6-4
Weight: 250
TD Aaron Hosack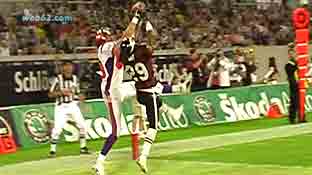 Head coach Mike Jones had wanted his team to come out aggressive and after only 1:35 in the game QB Kevin Eakin had found WR Aaron Hosack from the Minnesota Vikings, who had a spectacular 19 yards catch for the opening touchdown against the poorly positioned CB Chris Day.
TD Joakim Holm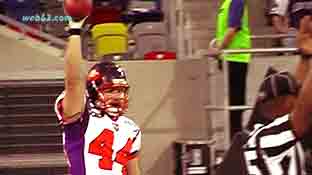 Swedish National Joakim Holm had contributed a fine TD and 2 receptions for 18 yards.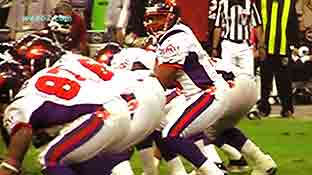 Quarterback Akili Smith from the Tampa Bay Buccaneers had completed 8 from his 15 passes for 87 yards.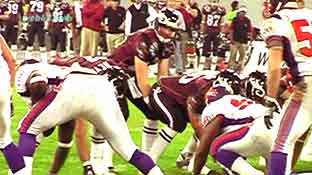 Quarterback Scott McBrien from the Green Bay Packers had completed 9 from 22 passes for 142 yards and 1 TD, what had earned him a rating of 44.1 after 1 interception and 3 rushing attempts for a 2 yards loss.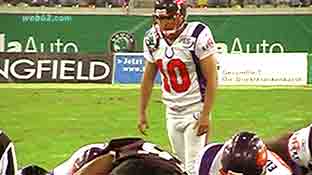 Kicker Stephen Scaldaferri came from the Colts and with his 2 field goals he had helped to secure the win despite one miss in the 4rth quarter.