Frankfurt Galaxy

Team 2003
The 2003 NFL Europe Champion team was able to win 2 from the three games against their northern rival and head coach Doug Graber spoke of "a mission" after a triumphant week 9, in which it became clear, who the best squad was in that year.
Impressive on the team had been Cory Ivy, who has played in the NFL for 10 seasons.
Frankfurt Galaxy Team 2002
Alexander | Brown | Collins | Davis | Downey | Eason | Hamilton | Hendricks | Hippler | Ivy | Jackson M. | Mack | McDonald | Pearce | Simmons | Steele | Tharpe
Galaxy 2002 videos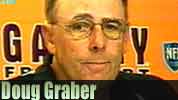 Doug Graber had been the head coach of the 2003 team and he gave an interesting interview.
Doug Graber Videos

Quarterback Quinn Gray had been one of the men at Frankfurt Galaxy.
Watch the old game video clip from season 2003.
Video
WR Robert Baker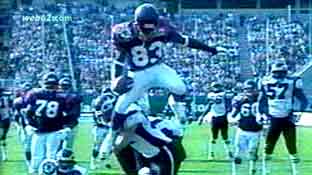 Receiver Robert Baker from the Miami Dolphins gave the fans the TD of the season against Fire in W9.
Born on May 14 in 1976
College: Louisville
Height: 6-11
Weight: 200
TE Kori Dickerson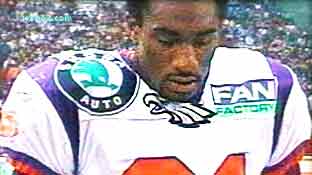 Tight end
Kori Dickerson
had been on 2 games for the Philadelphia Eagles before he moved to the Redskins in 2004.
Born on December 6, 1978 in Los Angeles, CA
College: USC
Height: 6-4
Weight: 240
DT Buck Gurley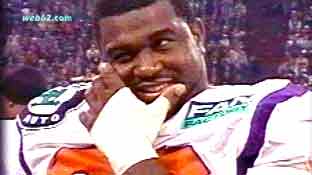 Buck Gurley has been with the Tampa Bay Buccaneers for 8 games during the 2002 NFL season scoring 2 tackles.
Born on April 7, 1978 in Quincy, FL
College: Miami
Height: 6-2
Weight: 295
OT Joe Jackson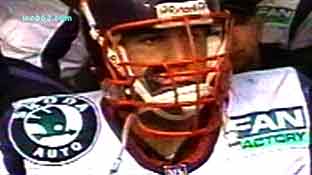 Tackle Joe Jackson had almost landed a job at the Kansas City Chiefs.
Born on May 12, 1979 in Memphis, TN
College: Baylor
Height: 6-2
Weight: 290
WR Marc Lester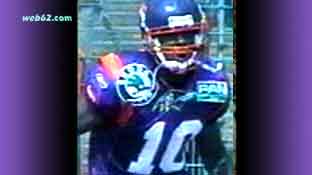 Receiver Marc Lester was under close evaluation at the Baltimore Ravens, where things did not pan out to well for him.
Born on may 20, 1979 in Long Beach , California
College: Arizona State
Height: 6-1
Weight: 202
RB Jonas Lewis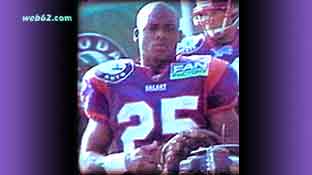 Jonas Lewis did not get too far in the NFL, though he made World Bowl MVP in 2003 with one TD and 112 yards.
Born on December 27 in 1976
College: San Diego State
Height: 5-9
Weight: 210