Frankfurt Galaxy

vs. Rhein Fire 2001
51.700 fans had enjoyed a huge NFL Fiesta with Brazilian Dancers on the field during a tremendous pre-game show.
In fact, it was the biggest event in the entire history of the NFL Europe and the game ended with a 13–17 loss for the Galaxy after also the home match was lost with 5–22 in front of 30.500 fans.
By the end of the season the balance was 3-7, what took the team on 6th place, what was one of the poorest results of all times.
Galaxy videos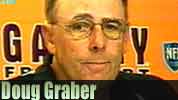 Before the match the new Frankfurt Galaxy head coach Doug Graber had given an interview.
Doug Graber pre-game interview 2001
Video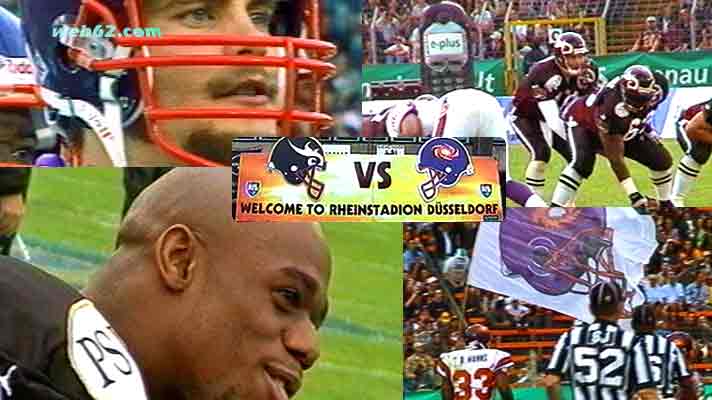 Galaxy vs. Rhein Fire 2001
The Galaxy offense produced 291 yards against only 167 yards generated by the Rhein Fire offense.
In fact it wasn't a bright day for Saints QB Phil Stambaugh, who had scored 4 rushing yards with 3 attempts while 11 from his 20 passes had arrived for 110 yards and 1 interception.
Watch the original game video clip from the year 2001 when 56k modem lines were the bottleneck for Internet TV.
Video
Running backs
Interception
Tuthill & Williams