The Galaxy Dancers

Frankfurt Galaxy Cheerleaders
With the incredible Kimberly Ann Cole from Los Angeles the Frankfurt Galaxy Cheerleaders had been able to enjoy an exceptionally experienced and talented choreographer, who had performed even for Superstar Pink and the NBA team L.A. Clippers.
Kimberly also prides an incredible professional background in Ballet, Tap, Hip Hop and Jazz Dance.
NFL Cheerleader Videos
Years of NFL Europe coverage have led to many videos and interviews with various NFL Cheerleaders and their expert coaches.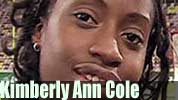 Kimberly Cole had brought some outstanding skills and vibes to the Frankfurt Galaxy.
Video interview, photos, story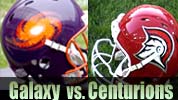 Cheerleaders @ Galaxy vs. Centurions
Videos