Frankfurt Galaxy

Team 2001
Most fans would not like to be reminded of 2001 during which the team had lost both games against the Rhein Fire and a sixth place by the end of the season with a 3-7 record was way below any expectations, though several players had managed to find a roster spot in the NFL.
For example Gary Stills had seen a long career in the NFL.
Frankfurt Galaxy Team 2001
Barr | Brown | Guenther | Hagood | Johnson | Manns | McCullough | Monroe | Moses | Richter | Savage | Simmons | Stills | Thompson | Tucker
Galaxy 2001 videos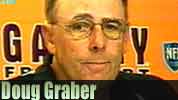 Doug Graber had been the head coach of the 2001 team and he gave an interesting season interview.
Doug Graber Videos


Quarterback Kevin Thompson and wide receiver Andy McCullough were the stars of the Frankfurt Galaxy during season 2001.
Watch the old game video clip from season 2001 when 56k modems were the bottleneck of the Internet TV.
Video
T Dwight Johnson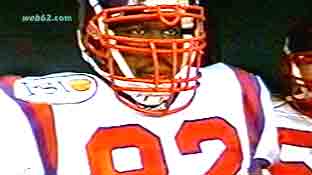 Tackle Dwight Johnson saw a fine 2002 NFL season when being on 10 games at the New York Giants for 8 tackles and 2 assists. Before he had been with the Philadelphia Eagles during season 2002
Born on January 30, 1977 in Waco, Texas
College: Baylo
Height: 6-4
Weight: 290
LB Eric Guenther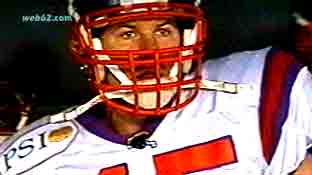 Linebacker Eric Guenther played well enough at the Galaxy to earn a roster spot at the San Diego Chargers for the 2002 NFL season.
Born on May 4, 1977 in Thousand Oaks, CA
College: Illinois
Height: 6-2
Weight: 235
WR Rod Monroe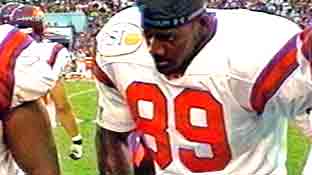 Wide receiver
Rod Monroe
had been with the Cleveland Brown from 2001 until 2003 and before the Atlanta Falcons were his NFL team for two seasons.
Born on July 30, 1976 in Hearne, Texas
College: Cincinnati
Height: 6-5
Weight: 255
LB Kelvin Moses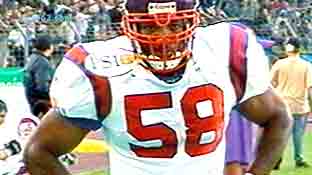 Kelvin Moses was sent into the Galaxy by the New York Jets where he had been on their roster for two NFL seasons in 2001 and in 2002 for 22 tackles in 32 games.
Born on Sep 3, 1976 in Hartsville, SC
College: Wake Forest
Height: 6-0
Weight: 239
WR Damon Savage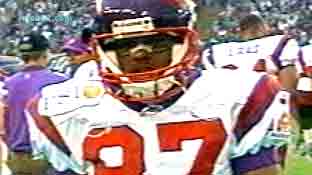 Damon Savage did come from the Miami Dolphins where he had been on there team for two NFL seasons in 2001 and in 2002, but without being on any game.
Born on February 1, 1976 in Cleveland, Ohio
College: Tulsa
Height: 5-10
Weight: 186
T Terrance Simmons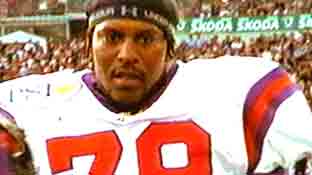 Tackle Terrance Simmons had been with the Carolina Panthers in 2002 for 2 games and one tackle. Before the Washington Redskins became his team during the 2001 NFL season.
Born on May 3, 1976 in Prichard, AL
College: Arizona State
Height: 6-8
Weight: 310
T Josh Tucker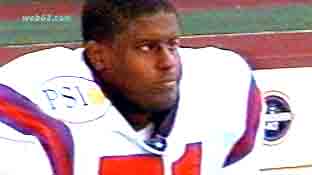 Tackle Josh Tucker went to play for the Oakland Raiders during the 2001 NFL season after his stint in Europe.
Born on August 5 in 1978
College: Tennessee
Height: 6-4
Weight: 294
DE Marcus Richter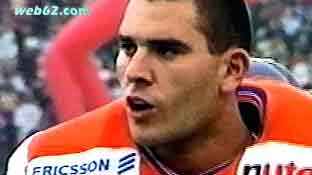 Marcus Richter has won the 99 World Bowl and in 2000 and in 2001 he had played again for the Galaxy.
Born on January 22, 1973
College: none
Height: 6-7
Weight: 310