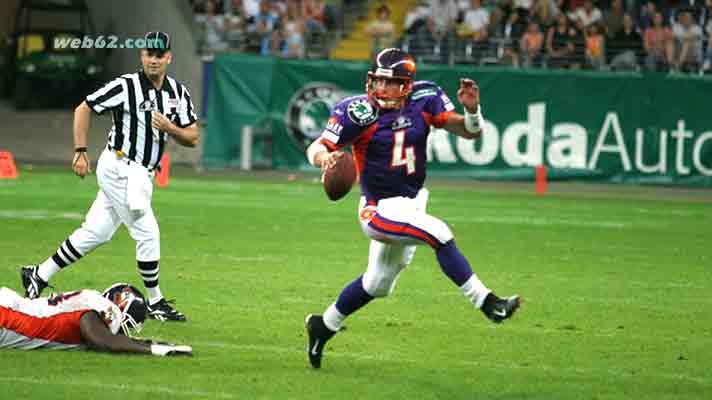 QB J.T. O'Sullivan had played another fine season for the Galaxy 2007.
WR Robert Ortiz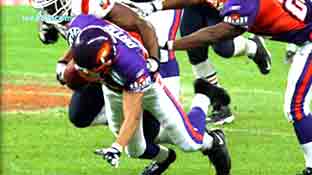 Robert Ortiz had impressed with a nice TD in World Bowl 2007 but back in the NFL he couldn't find a team.
Born on May 30, 1983 in San Diego, California
College: San Diego State
Height: 6-1
Weight: 188
DE Justin Brown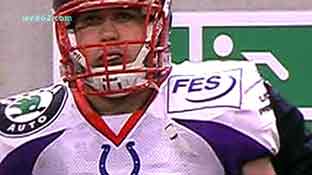 Justin Brown had been with the Colts for 2 seasons and later on also for 2 seasons with the Edmonton Eskimos. In Frankfurt he did win the 2006 World Bowl.
Born in Fletcher, Oklahoma on April 16, 1982
College: East Central
Height: 6-2
Weight: 260
C Charles Missant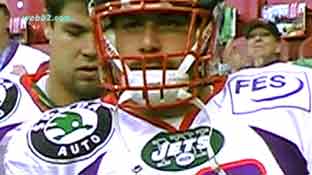 Charles Missant has been with the New York Jets for the 2006 NFL season.
Born on March 23 in 1981
College: Western Michigan
Height: 6-3
Weight: 295
LB Matt Sinclair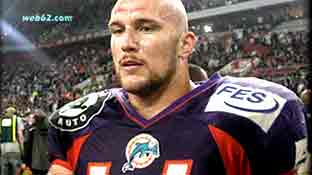 Matt Sinclair had found work at the Washington Redskins 2007 after the 2006 NFL season was spent at the Miami Dolphins. Matt Sinclair had also shown superb action at World Bowl 2007.
Born on July 24 in 1982 in St. Louis, MO
College: Illinois
Height: 6-2
Weight: 253
WR Felton Huggins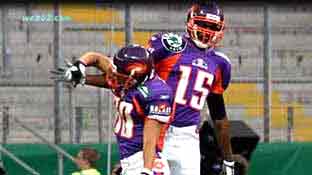 Felton Huggins was in touch with the Jacksonville Jaguars and in 2007 he had caught a a fine 21 yards TD pass against the Admirals.
Born in Zachary, LA on February 15 in 1983
College: Southeastern Louisiana
Height: 6-2
Weight: 195
LB Zack Woodfin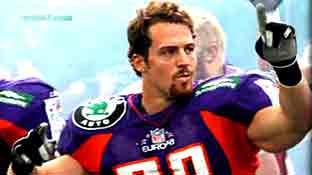 Zack Woodfin had spent the 2005 NFL season at the Baltimore Ravens.
Born on march 19 in 1983 Montgomery, AL
College: Alabama-Birmingham
Height: 6-1
Weight: 239
RB DeCori Birmingham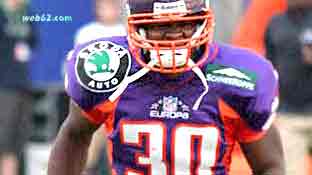 DeCori Birmingham had scored a fine TD in the 2006 World Bowl but in the NFL he did not get too far during evaluation at the Carolina Panthers.
Born on November 22 in 1982 in Atlanta, TX
College: Arkansas
Height: 5-10
Weight: 210
OT Ben Brielmaier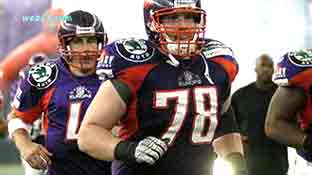 Tackle Ben Brielmaier had almost landed a job at the Cleveland Browns.
Born in Mankato, Minnesota on October 24 in 1983
College: Princeton
Height: 6-4
Weight: 315
RB Anthony Sherrell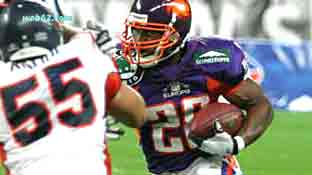 Detroit Lions running back Anthony Sherrell had impressed a lot at the Galaxy.
Born on August 13 in 1983
College: Eastern Michigan
Height: 5-9
Weight: 193
G Emanuel Akah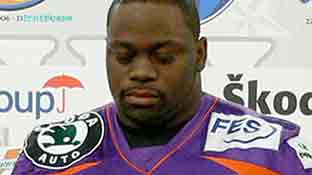 Emanuel Akah was one of the British national players in the NFL Europe during season 2006 and 2007.
Born on February 2 in 1979
College: Winston-Salem
Height: 6-3
Weight: 339