Frankfurt Galaxy

Team 2006
Once again the Galaxy had a champion team and and Mike Jones won his first World Bowl as a head coach despite a loss at Rhein Fire and two losses against the Admirals.
Vill Svitek from the Chiefs / Falcons and Joselio Hanson from the Eagles had been some of the most prominent players, who both were rewarded with a long career in the NFL.
Frankfurt Galaxy Team 2006
Akah | Barr | Benetka | Justin Brown | Cooper | Crowder | Droege | Green | Gutekunst | Hanson | T. Harris | Haw | Hawthorne | Herzing | Hosack | Luoto | McHugh | Missant | Mitchell | Nerys | Newberry | Nichols | Niklos | Ochs | Otis | Robinson | Sinclair | Snell | Spinner | Svitek | Williams | Willis | Winkler | Young
Frankfurt Galaxy 2006 videos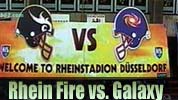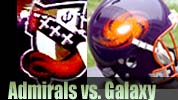 World Bowl 2006 video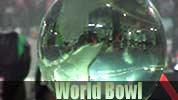 Amsterdam Admirals vs. Frankfurt Galaxy
Game video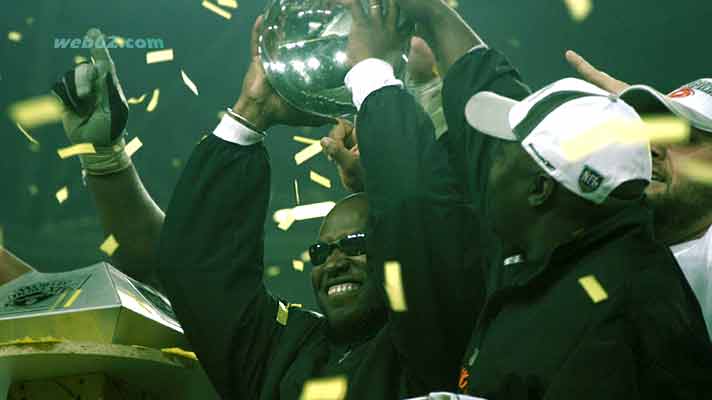 Finally Mike Jones had managed to win a World Bowl also in the head coach seat.
RB Brandon Haw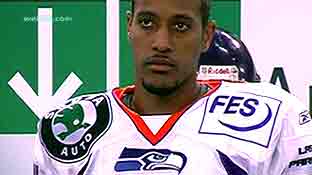 Brandon Haw had shown superb action in World Bowl 2006, but back in the NFL he couldn't find a team.
Born on September 24, 1980 in Cheverly, MD
College: Rutgers
Height: 6-0
Weight: 195
RT Rob Droege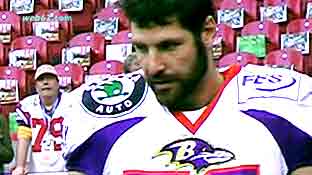 Right tackle Rob Droege had been a top force at the 2006 Galaxy and in the NFL he had been with the Carolina Panthers in 2006 and the Chicago Bears in 2004.
Born on February 15 in 1981
College: Missouri
Height: 6-6
Weight: 315
QB Craig Ochs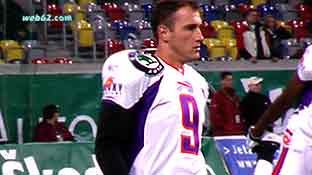 Craig Ochs came from the Buffalo Bills, where he had been for one NFL season.
Born on August 20 in 1981
College: Montana
Height: 6-2
Weight: 210
LB Travis Harris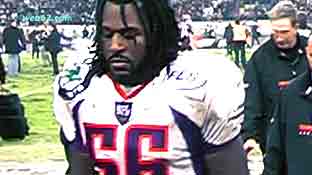 Travis Harris had shown some great action in the 2006 World Bowl.
Born on August 2 in 1981
College: Florida
Height: 6-2
Weight: 241
DT Jerome Nichols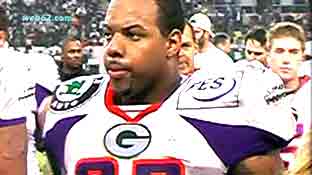 Jerome Nichols was allocated by the Green Bay Packers where there wasn't much interest in adding a World Bowl winner to their roster.
Born on May 27 in 1980
College: Delaware
Height: 6-2
Weight: 298
G Jason Nerys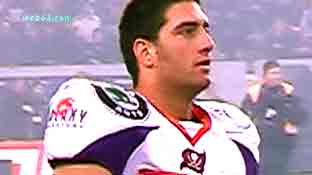 Guard Jason Nerys did come from the Tampa Bay Buccaneers where he could not catch a spot.
Born on June 16 in 1981
College: Delaware
Height: 6-3
Weight: 305
G Isaac Snell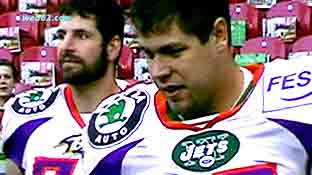 Guard Isaac Snell had been with the New York Jets for the 2005 and 2006 NFL season before he moved on to the Tennessee Titans and the 2007 Denver Broncos.
Born on November 4 in 1981
College: North Dakota State
Height: 6-6
Weight: 305
TE Keith Willis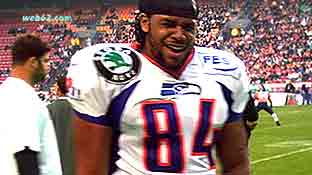 Tight end Keith Willis had earned himself a spot at the Kansas City Chiefs for the 2006 NFL season.
Born on December 14 in 1980
College: Virginia Tech
Height: 6-6
Weight: 260
WR Walter Young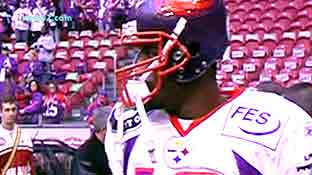 Receiver Walter Young had his best NFL time at the Pittsburgh Steelers in 2006 and at the Carolina Panthers in 2003 for a total of 9 NFL games.
Born in Chicago Heights, IL on December 7 in 1979
College: Illinois
Height: 6-4
Weight: 220
WR Adam Herzing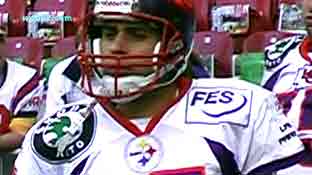 Receiver Adam Herzing had earned himself a spot at the 2006 Pittsburgh Steelers and his rookie year was spent at the Indianapolis Colts.
Born on September 23 in 1980 in San Jose, CA
College: Cal Poly
Height: 6-3
Weight: 190
K David Kimball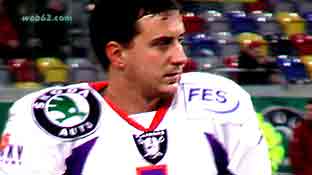 Kicker David Kimball had become a champion in the 2006 World Bowl and back at the Raiders he was unable to impress for a roster spot.
Born on January 13 in 1982
College: Penn State
Height: 6-1
Weight: 205